Our Tutors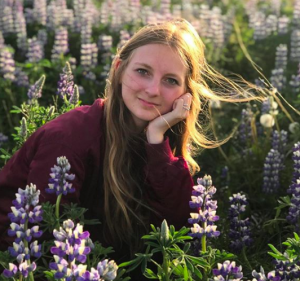 Creativity, Passion, Adventure!
Gabrielle grew up on the mainland but moved to Victoria last year. She has been tutoring for over four years, beginning at the University of the Fraser Valley as a peer tutor. After graduating with her Bachelor of Arts with a major in French and a TESL certificate, she tutored at two different tutoring centres, working with students from K to 12.  Gabrielle graduated from the secondary teacher training program at the University of Victoria with her Bachelor of Education!
Gabrielle loves language – she specializes in reading and writing, as well as French. She studied abroad in France during her undergraduate degree, giving her a meaningful experience of how it feels to live life immersed in a foreign language. She is equally passionate about writing and wants to help students express themselves by writing about topics that are important to them. 
Gabrielle teaches in a relaxed and calm style, including plenty of teacher-student interaction and clarifying questions. She loves fun facts and always wants students understand the reason for learning a particular skill. She believes that making mistakes is a key part of the learning process. Most importantly, she encourages students to think positively about learning and gain confidence in their abilities. 
Gabrielle would love to work with you on: 
In Gabrielle's own words:

"In my opinion, The Twist is all about personalizing learning, making it relevant and interesting for each student. It's about allowing students freedom to express their thoughts and feelings while also guiding them to challenge themselves and experiment!"