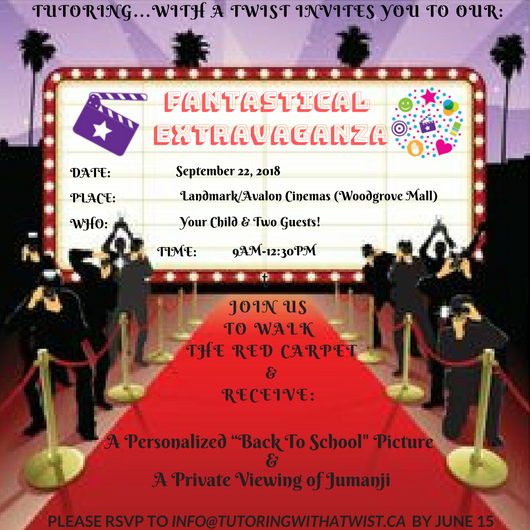 Hi Twisted Tutoring Family,
You are invited to our Fantastical Extravaganza happening on September 22, 2018.
Your child and two guests* (so a sibling and a parent or two parents) are invited to walk the red carpet and have an individualized "Back To School" photo and private screening of Jumanji.
We needed your RSVP by July 15, 2018; however are taking last minute RSVP's right now! RSVP to info@tutoringwithatwist.ca TODAY!
We hope you can make it as we want to celebrate your child!
ps=*Once we know this, we may be open to the movie up to others.