Tutoring…With A Twist* offers online tutoring to help accommodate students' busy schedules—wherever they are! Students who tutor online simply show up for their lessons (using Skype, FaceTime, or their favourite alternative video platform) from any location.
Many families love the flexibility and ease of online tutoring, as students can receive lessons without any travel time. Online tutoring easily fits into busy schedules and eliminates the logistical barriers of physically having to meet.
Our online Twisted Tutors are committed to helping students reach their academic or professional goals while developing skills that guarantee success beyond the classroom.
Our Online Tutoring Subjects
We offer online tutoring in many subjects:
We have the ability to tutor any subject we teach in an online capacity. If you need tutoring in a subject that's not on our website, get in touch and we'll see what we can do!
We've created a video entitled "How Does Online Tutoring Work?" in which we've highlighted the top five reasons that online tutoring is effective!
With online platforms, the Twisted Tutor and Twisted Learner can see and hear each other.
With screen sharing, the Twisted Tutor can see the Twisted Learner's school work.
With a shared whiteboard (that our Twisted Tutors have), Tutor and Learner can collaboratively write together. The Tutor physically has the whiteboard and can give control to the learner through the computer. How great is technology?!
Just like if they were in person, the Twisted Learner can walk away with notes from the tutoring session. (Better than in-person, you can also choose to record the session!)
We build CONFIDENCE!
Check out the video to see a sample of what online tutoring is actually like:
Work on the Same Worksheet Together
With online tutoring, your child and their tutor can work on the same worksheet or textbook page simultaneously. Simply use your phone to scan the document, send it to your tutor, and then your child and tutor can digitally draw all over it! Below are videos explaining how to scan documents using an iPhone or Android:
iPhone
Android
5 Benefits of Online Tutoring
There are numerous benefits of online tutoring, including:
1. Easy, flexible scheduling
Online tutoring is easy to fit in around busy schedules. Because both the Twisted Tutor and student can log in as they are (wherever they are), it's easy to schedule an unusual lesson time, extra homework help, an additional test review, and more. Our online Twisted Tutors can also accommodate shorter session times when your child needs an extra lesson, reducing costs for any last-minute tutoring.
2. Get expert help from any location
It doesn't matter where you are, as long as there's an internet connection! Our online Twisted Tutors can help students down the street, in another city, or even halfway across the globe. Location is never a barrier for online tutoring!
3. Review the lesson at anytime
Students are welcome to record their online tutoring lesson, which allows them to replay and review the lesson any time. Lesson recordings are beneficial before quizzes and tests, at the end of the year, and at the beginning of a new school year. Whenever your child wants to review a lesson, it's there for them.
4. Develop time management skills
Managing time is a crucial life skill and our online Twisted Tutoring helps students build it! Online students learn how to prepare for a scheduled meeting, show up on time, and maximize the use of their session time. The development of time management skills is automatically built into online tutoring.
5. Improve listening skills
Students who participate in online Twisted Tutoring learn how to listen better, as vocal instruction is a primary method of communication. Better listening skills lead to better verbal skills, which can help make your student a proficient communicator in all aspects of life.
Meet (Some Of) Our Online Tutors
Tutoring…With A Twist has many online tutors located across Canada, including:
Chris Bordeleau (British Columbia)
Confidence in the Pursuit of Passion!


Read Chris' Bio
Keith Perley (British Columbia)
Be Creative, Have Fun, Enjoy Learning!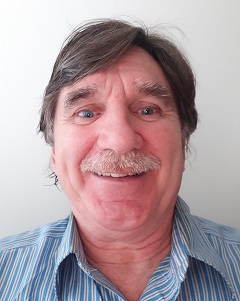 Read Keith's Bio
Ray Wang (British Columbia)
Together…Even Wingless We Can Fly!
Read Our Twisted Testimonials
 "My tutor gives examples that relate to real life, provides notes that can be referred to later and is teaching me visually, as opposed to only talking at me. I wouldn't change a thing about Tutoring…With A Twist."
-RG, Homeschool Student
"My Twisted Tutor connects with me, is knowledgeable about the subject he's teaching me, and really helps me prepare for tests (which helps my test anxiety)."
-JZ, High School Math Student
"Mistakes were explained to me in a way that I could understand and then, could improve upon. I don't think of mistakes in a negative way anymore because I realized, with my Twisted Tutor's help, that I could learn more from working through the mistake then I could had I gave up. I loved the knowledge that she brought to the sessions, as well as how flexible she was in her explanations."
-CU, Thesis Writing Graduate Student
"I would recommend my Twisted Tutor as he is very clear with his instructions and is friendly! The way I have been taught to take on difficult questions has been especially helpful to me."
-MW, High School Math Student
Connect With An Online Twisted Tutor
Students with online Twisted Tutors have improved confidence, better academic performance, and develop important skills that will serve them for life.
Our online Twisted Tutors have a variety of backgrounds and specialties. When you connect with us, we get to know your needs and then connect you with the best Twisted Tutor for your child's personality and style. Call 1-866-977-4433 or fill out our online form below to learn more about our online tutoring options.
*Services provided by With a Twist Education Ltd.