~Four easy to learn strategies!
~ Learn the Strategies & Use Them for Life!
~Increase your Confidence & Motivation!
~ Be Amazed at Where You will Be in a Year!
Course Overview
Get more clear on  where you want to be in ALL areas of your life (ie physical/mental health, relationships, family, finances, habits, and careers).
Get relief if you are frustrated with an aspect of your life, not sure how to stop making the same choices, or if you are desiring more happiness, peace of mind and passion in your life.
Each strategy has "Own Work" (otherwise known as homework) attached to it.
You will be gently guided through the sharing of your "Own Work".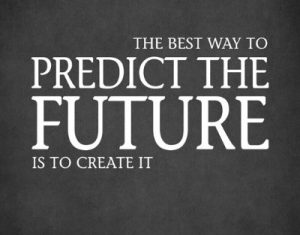 Strategy #1: Create Your Own Life
You will learn what visioning is and why it is a useful tool to shape your life.
You will answer a series of questions to delve into your psyche to truly figure out what you want out of life.
Strategy #2: AHA Moments for YOU
You will create a lifeline.
This lifeline is designed to have you learn from your past behaviours & choices in order to provide some clarity on what works for you moving forward.

Strategy #3: S.M.A.R.T. Goals & Trust
Take your dreams (Strategy #1) & what you've learned about yourself (Strategy #2) to create S.M.A.R.T. goals that will help you move toward the life you want.
You will embrace moving ahead, even without a plan, as you learn to trust yourself.

Strategy #4: Vision Board
You create a vision board that is as unique as you are.
We will discuss strategies to best use your board.
Investment Options: 
Group "Accountability" Option
-Grab three friends* that want to do a vision board too!
-$197 pre paid investment per person.
-Four 1.5 hour sessions online.
*Co-workers, Book Club, Hockey Teammates, Another Couple, etc.

Individual "Personalized" Option
-Private & work at your own pace!
-$497 pre paid investment.
-Three 1.5 hour sessions online.
We are so excited for you to get Twisted with us as a Parent! Please complete the Twisted Tutoring Enquiry Form below, and we will get back to you within 24 hours to schedule a free telephone consultation. Come Learn To F.L.Y. with us!