All students grow and thrive when their learning is personalized and they have a plan for success in place. While it is ideal for students to focus on improving in areas they find challenging, it is equally important for students to engage in their strengths and passions. While each student has diverse learning and social needs, some students need extra support through an Individualized Education Plan (IEP).
What Is an IEP?
An IEP is an individualized education plan for students who require extra, specialized support to be successful in academic, behavioral, and/or socioemotional domains. While IEPs may differ from province or country, they all have the common goal of finding tools and resources to support the student, their families, and the professionals working with the student. In British Columbia, students may receive a designation in one or more of the following IEP categories when specific criteria are met:
Learning Disabilities
Intellectual Disabilities
Visual Impairment
Hearing Impairments
Deafblind
Gifted
Behavior Needs and/or Mental Illness
Physically Dependent
Physical Disabilities and Chronic Health Impairments
Autism Spectrum Disorders
Some school districts will only give one designation for an IEP, while others may acknowledge more than one designation. For example, if a student is on the autism spectrum but is also visually impaired, they may receive a dual designation on their IEP.
The purpose of an IEP is to provide specific goals that your child can strive to meet during the school year. Along with the goals, IEPs can also include valuable information such as student strengths and areas of challenge, background information, lists of materials and resources to support the student, and various adaptations and modifications to the curriculum.
Where Does an IEP Come From?
An IEP comes from the school level and is developed by the school's Student Support or Learning Assistance teacher. While the process of receiving an IEP will look unique for each learner, it may begin something like this: "Student A" is in Grade 3 and while they are passionate about learning, struggle greatly with written output and fine motor skills. This may look like messy printing, extreme difficulty forming sentences, and trouble spelling, even though they love to read and have been exposed to a lot of words. Upon further assessment, the student may be diagnosed with a learning disability and given an IEP.
While this process may sound simple, IEPs involve a great deal of planning, observations, and collaboration, and do not happen overnight. Some of the steps involved in developing an IEP include teachers and parents monitoring student progress over time through making notes and conducting informal assessments, teachers bringing up an at-risk student during a school-based team (SBT) meeting which will include the student support teacher, communicating concerns about the student to their parents/guardians, and filling out paperwork that permits students to go for further assessment.
Direct members of the school-based team include the school principal, learning assistance or student support teacher, classroom teacher, and the school counsellor. Input may also be included from doctors, school psychologists, and other professionals such as occupational or physiotherapists at a later time. Once all required documentation is in place, and it is evident that students meet the criteria of a given designation, they can receive an IEP.
What Is an IEP Meeting?
An IEP meeting is required to take place at a minimum of once in a school year, though they may occur more frequently. The purpose of an IEP meeting is first and foremost to figure out how to best support and meet the needs of the student. Once areas of high need are established, the IEP should include 2-5 goals for the student to achieve. While many individuals both a part of the school system and from external agencies may give input during the IEP process, it is best to keep the number of meeting attendees small, then the Student Support or Learning Assistance teacher can share information with those who support the student. Ideally, an IEP meeting will include the principal, student support teacher, classroom teacher, and parent. It is also ideal that the students themselves take part in their IEP meetings, especially when they are in secondary school.
As the year progresses, teachers should regularly refer to the IEP document to have a solid understanding of where the students are at with meeting their goals. It is also beneficial to informally see what strategies are working well and what needs to be adjusted.
What Should Happen Once an IEP Is Completed
Once the IEP document is completed, it needs to be shared with all members of the student's team and implemented. If the IEP is tucked away in a filing cabinet and left to collect dust, it is not properly serving the student. The IEP is a working document and should be frequently referred to and reflected upon by all individuals working to best support the student. Examples of other individuals who may work to help students meet their goals include Child and Youth Care Workers, Education Assistants, Counsellors, Psychologists, Occupational Therapists, and Physical Therapists.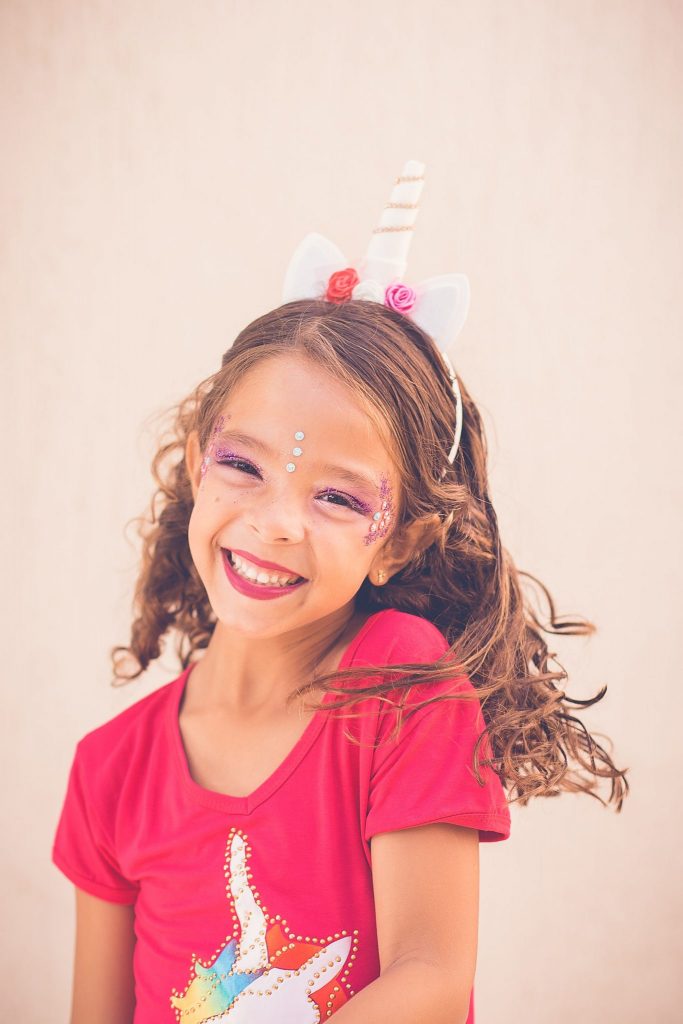 It is important to note that not all of the individuals listed will come in contact with each student. For example, an EA might support a student through completing printing activities recommended by the Occupational Therapist, or a Child and Youth Care worker might help the student engage in breathing strategies recommended by a Psychologist. It is also valuable for both teachers and students to go over the IEP with the student so that their goals make sense to them.
It is also important for the IEP to be updated regularly as the student's needs, interests, and general information change. For example, if a student had a goal of being able to master the 1-6 times tables with 90% accuracy in 5/5 trials and they have mastered it, that particular goal should be updated.
What To Do If You Don't Understand An IEP
If you do not understand any aspect of an IEP, it is important to make your voice heard. While teachers and other professionals are happy to answer questions during the IEP meeting, often important questions can be forgotten but will come up at a later date. Members of the student's team need to communicate regularly, whether through a simple email or phone call, and usually any questions or concerns can promptly be resolved. If further support is required, the learning support teacher can set up another meeting to review the IEP document and process.
What to Do if an IEP Isn't Being Acted Upon
If a parent feels that an IEP is not being acted upon, the best thing to do is communicate respectfully with the learning support and classroom teachers. Asking questions and continued collaboration is the best way to help your child experience success in meeting their IEP goals. Sometimes changes and first steps may seem subtle, but the IEP is still being acted upon.
If you still feel that the IEP is not properly being used, engage in further communication with the learning support teacher and request an in-person meeting to discuss any questions or concerns that will likely be able to be resolved at this level. It is important to always act as an advocate for your child and to voice their educational needs as parents know the needs of their children above anyone else.
Why Parents and Students Should Be Part of the IEP Process
Multiple minds are better than one, which is why collaboration is such a valuable part of the IEP process. Parents know their children best and can make meaningful contributions to their child's IEP. It is also extremely important for the student to be involved with their IEP process whenever possible, particularly secondary students who are nearing graduation. When students feel that they are involved in their education and have ownership of their goals, they will be more likely to act in ways that will help them experience success.
Examples of how a child could advocate for themselves during the IEP process include: sharing their strengths and interests with their teacher, indicating which areas they feel that they are still struggling in, taking part in scheduled check-ins, and giving their own opinion on whether or not they are meeting their goals.
For example, an elementary-aged student with IEP goals related to academics might say something like, "I don't think that I am reading at Level 20 yet, but I feel more confident in the number of words that I can read now. I also like how the teacher gave me Minecraft books to read; this made it more fun." While an older student who is working on behavior goals could state, "I have been doing well with checking with the Child and Youth Care Worker first thing in the morning, after recess, and after lunch, but I'm still having difficulty finding coping strategies to use in the classroom when I'm feeling angry."
When parents feel valued and respected, they will be more likely to collaborate with teachers and other professionals who can all work together to support the child. Teamwork makes the dream work!
A Real Life Take on IEPs
At "The Twist", all of our tutors come from diverse learning backgrounds, with many having teaching experience and various experiences with Special Education. We spoke with our "Twisted Tutor" Rhiannon Heim who was able to provide some experience from her background in developing and interpreting IEPs.
By working through courses in Inclusive Education and working as a learning assistance and classroom teacher, Rhiannon was able to write and view multiple IEP documents. In addition to the information above, she recommends the following:
Checking to see if an IEP has SMART Goals – SMART goals for the student are: Specific, Measurable, Attainable, Relevant, and Time-based. An example of a goal could be, "By June 2022, the student will be able to read at PM Benchmark Level 20 with 90% accuracy." Conversely, a "non-smart" goal may be: "The student will be able to improve in reading this year." This goal is not ideal because it does not provide a timeline, is not specifically relevant to the student, and is not able to be accurately measured.
Check-in Regularly – Though schools are only required to hold one IEP meeting a year, it is ideal to meet at the beginning, halfway, and end of the school year.
The first IEP meeting of the year is to initiate communication, set new IEP goals, and develop a plan to help the student achieve success.
The second IEP meeting is an ideal time to see if the student is not yet meeting, approaching, meeting, or exceeding their goals. If they are still in the approaching or not yet meeting stage, it would be valuable to discuss what could be further done to help them experience further success.
The final IEP meeting of the year is the final check-in to see whether or not the student has met their goals and to celebrate growth and success throughout the year. This is also an optimal time to start discussing possible strategies to support the student in the coming school year.
How "The Twist" Can Help
Tutoring…with a Twist* can play a key role in helping your child experience success in meeting their IEP goals as well as overall growth. In fact, at "The Twist" we are all about developing and meeting goals during tutoring and celebrating our learners' successes each month. We also have tutors that are trained in special education that have experience in helping students meet their IEP goals. 
Contact us today to see how we can help support your family.
If you would like to get started with some extra learning content for your child, check out our highly recommended education resources—there's something for all ages!
Want more great content? Check us out on Facebook and YouTube.
*Services provided by With a Twist Education Ltd.