When I first sat down to write a blog about post-secondary options, the blog I had in mind was this very one I'm writing now—the traditional path of going to university or college following high school. My daughter and I attended a Preview Day at a college she was interested in and we have lots to share with you!
However, when I started writing, I realized that there were more than just traditional paths and that I would be doing a disservice to our readers if I didn't also write about the non-traditional paths. So, if you didn't read it yet, Part 1 – The Non-Traditional Path follows our oldest son's journey through the education system. It was non-traditional in that he was cross-enrolled. Cross-enrollment is when a child is registered at more than one school. Children in BC are allowed to be cross-enrolled at any age.
A quick synopsis: a child may cross-enroll because they want to take a course that isn't offered at their bricks & mortar school, a course that isn't offered at their grade level or they need a course to go at a different pace. Our youngest child is in grade 7. He excels in Math. He is cross-enrolled. He is registered at our local bricks and mortar school and attends this school for grade 7. He also is registered at an online school where he takes grade 8 math.
Our eldest was cross-enrolled since grade 8. He was able to take an online course that taught him how to start his own podcast and monetize it so that he had his own business at 16 years old. You can learn about more cross-enrollment options in Part 1 of this blog series.
Turning Passions into Careers
Now back to regular programming! My daughter, Geneviève, had one of her besties spend a week with us last summer. During this visit, the girls discussed their dream of working with animals by becoming vet techs. They dreamt of this because for as long as they could remember they adored animals! At early ages, they both even had animals of their very own!
As they put "vet tech" into google, three different options came up. The options were: Veterinary Technical Assistant, Veterinary Medical Receptionist and Veterninary Technology. This caused them to do some research to learn what each of these options entailed, education wise and time wise. There was a lot of information online and it was overwhelming, so we decided to send away for brochures from different schools that offered the programs and to connect with people in the field.
For some background on Geneviève—Gen, for short—she loves and excels at traditional bricks and mortar school, as well as has an amazing work ethic. I share this as it really shapes what she wants as her post-secondary experience. Also, out of our four children, she is the only one who actually enjoys school. She has scored near perfect on math and science tests for a number of years!
As we were returning to Nanaimo on a Sunday evening, after being away for a long weekend, we got stuck at the departure airport. We couldn't fly, which meant Gen was going to miss school on Monday. While waiting for our luggage to be returned to us, so we can figure out our next move, I look over at her furiously texting. She says she can't talk because she has to get these texts out before her phone dies.
I think she's texting her bio Mom to let her know that we are safe and just figuring out our next move. But no! Gen was texting friends to ensure they could let her teachers know that she wasn't able to make it to school because of the snow and to ensure they could send her what she had missed. Gen does not like to miss school for any reason! I would say this is like turning another passion into a career as well. As somebody who loves and excels in school, the opportunity to continue on in it is like a reward!
The girls sent away for brochures from schools that were in Vancouver, as well as one that was in Alberta. The ones in Vancouver were all about the location. They were far enough away from home that they'd have some autonomy, but still close enough be able to come home for holidays, etc. However, they also choose one in Alberta as it had an excellent reputation for offering hands-on learning, which meant they would get to work with animals almost right away! Plus, they figured that they could still come home from Alberta.
It was fun to hear them talk about all the Kraft Dinner and canned food that they'd choose to eat, living away from home! I knew that moving forward on nights that I was tired, I could suggest KD or something canned and that she'd actually secretly be enjoying it! 😉
Drive-Through Education Versus The Full Experience
The literature arrived from both schools.
The school based out of Vancouver had satellite locations in a lot of communities, as well as offered online courses. It felt almost like a drive-through experience to get the education. For someone that doesn't enjoy school and/or has bills to pay, I could see this being the right option for them. However, it didn't seem right for Gen because, as mentioned, she is our one child of four that really enjoys school.
I remembered that the Mom in a family that we'd previously worked with, worked in a vet's office so Gen and I sent some questions off to her about choosing this avenue for school. Sure enough, she confirmed our thoughts — satellite type schools existed for those that worked full time to give them the chance to increase their skill set and not have to go away for school. Also, this Mom pointed out that doing one of the smaller course offerings would be good for someone that wasn't sure this was the right fit for them!
Olds College was the school they choose in Alberta. Olds felt more like an experience. They offered a true hands-on experience right on campus, as well as the option to take all the different vet related programs at once place, concurrently. Gen marked the page and put it by her nightstand! She was starting to get an idea of next steps!
Tutoring…With A Twist* recently had a booth at a Career Fair organized by Education Career Fairs in Nanaimo. Olds College also had a booth at this Fair, so I was able to ask them some questions about the Vet Programs. Of the two people hosting the Olds College booth, there was an alumni student and a recruiter for the college.
It was great to talk to the student and get his perspectives as obviously he loves the school enough to be travelling to be part of the booth but, as he was doing it in a volunteer capacity, he doesn't have monetary gains if Gen attends or not. This I felt captured the passion that someone has for the Post-Secondary institution that they attend! So, be aware as a parent you may get caught up in that passion for yourself as opposed to what's best for your child! This young man was able to explain the difference between all three different options in the Animal Sciences field that Gen was interested in.
Whew! Big sigh of relief as it took the bigger questions marks Gen had away! The recruiter for Olds College shared that there was going to be a Preview Day for the Animal Science Program sometime in the Spring and that we should come check it out! I raced home to let Gen know about the Preview Day and that I had gotten clarity on the three different program options. We were both excited and thought we'd plan a girls' trip to Alberta. Fortunately for us, we were going to turn this trip into some fun as well, as we have family in Alberta!
What Is A College Preview Day?
What is a Preview Day? Well, at Olds College, they have set days to learn more information about specific programs. We went on the day where all the Animal Science programs were represented. On the printed agenda was seeing the campus & residences, hearing from students enrolled in the program and actually attending actual classes!
Gen and I made a plan to attend this Preview Day. Just a little aside, it wasn't in the Spring as the recruiter suggested, it was at the beginning of February and Alberta was experiencing all-time record lows. Us, Vancouver Islanders, really felt the cold! It was quite a preview of what it would be like to live in Alberta in the winter months.
See the photo for the agenda and don't mind the all the writing, or as my kids would call it, scribbles. My kids have suggested that I would have been a good doctor as they can NEVER read my writing. Maybe we should give a prize to the first blog reader that can decipher everything I've written!
Gen also went to a Preview Day at Vancouver Island University. This was not to showcase a specific program but for the entire university. So, it couldn't be as in depth to a program one is interested in because they were catering to the masses. I would suggest that if a school doesn't have a specific day devoted to a program you are interested in, this would be the next best thing! Although, that said, I'd suggest going to both if you can! Why? What if there is a program you didn't even know existed…
There is a Program for Everything & Everyone
On that note, there truly is a program for anything you could possibly be interested in. A friend of mine went the university route after high school because that is what everyone was doing. He didn't enjoy it or excel at it and ended up making the decision to not go back for second year. People were worried about this choice because…what was he going to do with his life?!
Well, he worked in a warehouse for a year and learned that wasn't what he was going to choose to do with the rest of this life. His passion was golf. So, we searched golf related programs offered at college. There was one for Golf Course Management. Guess what? That was over 20 years ago and he's still doing that job and loving it to this day!
How To Choose A College or University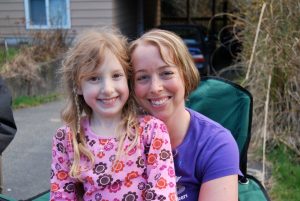 Our Preview Day at Olds was a great day in that it really put into perspective the weight of such a choice. Choosing your post-secondary school is a big deal! I'm a huge proponent in going to the school-offered days, talking to alumni, and speaking to people that work in the field and in the next place you may want to study. You want to ensure the program and the school you choose, have a solid reputation in the working work and in the post graduate world.
When I was applying to Teacher's College, it was at a time where Canadians were applying to go to the United States for their teacher training. They were doing this because even though schooling in the States was substantially more expensive, it meant not waiting years to get in. Upon hearing this, I called the Admission Department at the University of Toronto Teacher's College and asked if a Bachelor of Social Work from Ryerson University was a well-regarded degree.
I did something similar when I was choosing my school for my Social Work degree. I phoned places where I most wanted to be employed upon graduating and asked them how many hires they had from the different social works schools I was looking at.
Overwhelmingly, Ryerson had a great reputation. The main reason cited was that Ryerson offered the university degree with the college experience. In other words, you graduated with a degree as opposed to a diploma.
Degrees are from universities and they typically take between 3-4 years to complete and are seen as being more academic and theory focused. Diplomas are from colleges, typically take 2 years to complete, and are seen as being more hands-on focused.
The cool thing about Ryerson was that it had switched over from being a college-like institution to being a university, so it understood the importance of having the hands-on experience, combined with the academics. When someone is going into a field, like social work, it's much more advantageous to hire someone that has done the job, then someone who only has the theory. I strongly suggest to all kids to choose an institution that offers work experience.
Olds College was romanticized a little in our view, as its reputation in the field is amazing and it is nestled between two cities where Gen has family. While the quality of the program was solidified that day, Gen's decision to not live in Alberta was also determined!
Gen's eyes were definitely widened with all the possibilities and choices that exist when living away from home, from where to live to which food plan to choose. Olds College offered a townhouse or a single room residence, as well as food plans that accommodated ready-made-food or the choice to cook your own meals!
Ask Your Big Questions Early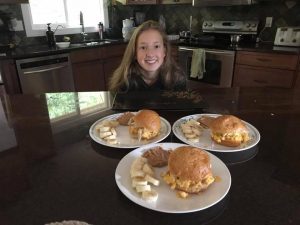 We had a question that focused around what the requirements were to get in to the specific animal science program she was interested in. For example, it said she needed 40 hours of work experience with animals prior to coming into the program. We wondered what places that could encompass.
Gen has loved animals from an early age and volunteered at the SPCA. However, given her age, she was only ever allowed to play with the cats, so we weren't sure what experiences others had that qualified. The overwhelming answer was that people worked in a vet's office!
During the presentation portion of the morning, they had talked about using Aeroplan miles to pay. I was all over that as information to share with our tutoring families. Who knew you could do that?! I don't have Aeroplan miles but, if I did, this would be something to look into the fine print of.
Free Money – Get Curious About Grants, Bursaries & Scholarships
On the Agenda for the preview day, you may note that I wrote down "free money"—who wouldn't want to know more about that?! I am a big proponent of looking into all the avenues that exist, like grants, bursaries, scholarships, etc. But be open-minded enough to realize that "free money" is not free! You will have to put time aside to search for it, as well as to apply for it.
Search in all the obvious places, like the institution they are choosing to go to and from the school they are currently attending. Also, search out the more obscure ones. How? Ask around. Google it. Perhaps your child's or your work place has one. Perhaps a local community organization has one. Maybe where they do their extra-curricular activities has money put aside. Where you are an alumni may have something. Get curious!
I had my tuition fully covered through my Dad's (former) work place. Then, I got "the" scholarship/ bursary/grant book from the universities I was hoping to attend and choose the ones that seemed like no brainers for me and then some that seemed like no a lot of people would apply for them. Ensure you save the applications and the pieces that you put together for each application.
The applications themselves are good to save as you will most likely have to repeat information, so keep it all in the same spot! Some applications may ask you for an essay to accompany your application – save each one, as perhaps you can use pieces of it for other applications!
Other Financial Options for Your Post-Secondary Passions
If tuition is going to be difficult, you may also look for an option of a company paying for you to go to school. In lieu, you owe them a certain amount of work hours upon graduation.
In high school, I had a friend, Jay, that loved cars! He got a job detailing cars at a dealership and built a solid rapport with the owners. He had heard in the past that dealerships would pay a person's school tuition with an agreement that they would stay on at the dealership upon graduation.
Unfortunately, the dealership he worked at had stopped offering that as people didn't honour their end of the agreement upon post-secondary graduation. However, when it came time for Jay's high school graduation, he approached the owners of the dealership with a contract. This contract laid out the terms of them paying for his post-secondary schooling and his commitment to them after that. I'm happy to say that the dealership agreed, Jay honoured his commitment, and that opened the door to the dealership doing that for more students!
Royal Military College (RMC) offers something similar. RMC is paid for with the agreement that upon graduation, you will serve in the Canadian Military for a specified amount of time. Part of the agreement also offers the option for a company to come and pay out what you owe, if they want to hire you upon graduation. Our cousin chose this option and went all the way through to get his Master's Degree and still has chosen to stay serving in the Canadian Military, even though he's been offered buy-outs.
When Should You Start Researching Post-Secondary Options?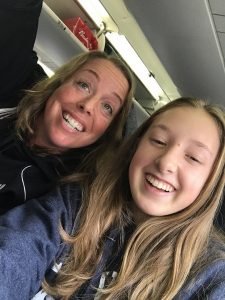 Don't wait until grade 12 to get curious! When you hit grade 12 there might be requirements that you need in order to qualify for the "free money" or to get into the school of your choice. Plus, as proven with Jay, you may have also wanted to establish a connection with certain establishments. So, ensure you start thinking about this in grade 10.
Pretty much what you choose, course wise, from grade 10 and beyond shape what you can apply to get into for Post-Secondary school. However, before we get too caught up in this, remember this is for people that school is a passion and they believe they know what they want to do. This isn't the right path for everyone. For our daughter, who loves school and has wanted a career with animals, this is the right path for her!
As soon as you can possibly get experience in the field you are thinking of going in, do it! I had thought I wanted to be a social worker my entire life. I fought for two years to get into the institution of my choice. Once I was in and had completed my work placements, I knew it wasn't the right path for me as I wanted to take everyone home with me.
I feel fortunate in that I have a Social Work degree, as really, it's a degree in understanding and communicating with the human population; it's almost like everyone should have it! However, had I worked in the field previous to committing four years to it, I may have discovered this about myself and chosen another path. Luckily, I, like my daughter Gen, adore school and excelled at it so it was still an amazing experience!
Part 3 Of Our Post-Secondary Series
Stay tuned for Part 3: Non-Traditional Meets Traditional which will encompass our youngest's son's path. He's in grade seven currently but doing some grade eight courses. As of grade four, Marley has had the unique experience of doing a combination of home schooling, online learning and bricks and mortar school. His path will be a unique one to follow as he's had a lot of choice from an early age.
*Services provided by With a Twist Education Ltd.