What is Summer Learning Loss? 
All students experience learning losses–what educators and researchers refer to as the "summer brain drain"–when they do not engage in educational activities during the summer.


   Most students lose about two months of grade level equivalency in mathematical computation skills over the summer months. Without practice, students lose reading skills over the summer months too. 
Research spanning 100 years shows that students typically score lower on standardized tests at the end of summer vacation than they do on the same tests at the beginning of the summer (White, 1906; Entwisle & Alexander 1992; Cooper, 1996; Downey et al. 2004). 
Parents consistently cite summer as the most difficult time to ensure that their children have productive things to do (Duffett et al. 2004)
Low-income students lose more than two months in reading achievement (Cooper, 1996)
About two-thirds of the ninth-grade achievement gap can be explained by unequal access to summer learning opportunities during the elementary school years (Alexander, 2007). 

      When school doors close for the summer, what do kids face? For some, it's a world of interesting vacations, music lessons, and library trips. For others without enriching summertime opportunities, the break can lead to serious academic consequences—and the disparity can be dramatic.
YOU can STOP summer learning loss with our Summer Bridge Solutions! Contact us if you are interested in learning more about our solutions!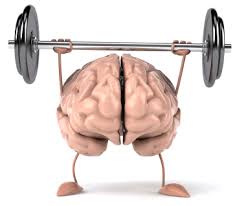 Our solutions maintain year-end academic outcomes for math and reading in students, meaning it helps them to retain knowledge from year to year.  Studies  demonstrate that completion of the grade specific summer programs resulted in the elimination of summer learning loss.
Summer is a glorious time for exploratory learning, creative pursuits and outdoor activities. It should not be a time when math, writing and reading skills slide backward.