During the early years of elementary school, kids are high-powered learning machines. Children in grades K-6 are exposed to tons of new information and experiences both at school and at home. At this age they will learn most of the foundational skills necessary for reading, writing, calculating, and interacting with others.
How can you ensure that your child gets the most out of this incredibly important time in their life? One of the best ways is to supplement their development with the one-on-one learning environment provided by a private tutor. This blog post will highlight everything you need to know about tutoring for elementary students with some useful tips and tricks for ensuring success.
Different Kids Have Different Needs
The teaching methods employed in brick-and-mortar schools often cater to one specific learning style, and that sort of one-size-fits-all approach certainly does not fit all. It would be difficult for a fish to compete in a tree-climbing competition, and it's just as difficult for a kinesthetic, visual, or auditory learner to succeed in a read/write learning environment. This can lead to children performing poorly on assessments, hurting self-esteem and causing feelings of "I'm not smart enough" and "I can't do it."
If your child is struggling, chances are they just need to approach learning from a different angle. A tutor for elementary students can pinpoint exactly what learning style works best and will shape lesson plans around that learning style. Your young student will realize that they are smart enough and that they can do it, and this sort of confidence will ensure a healthy relationship with learning.
Learning Life Skills for Lifelong Success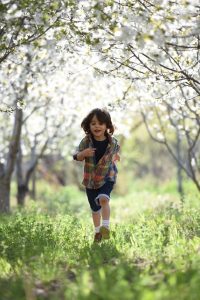 Although children attend elementary school to learn the core curriculum, they also learn many important life skills as well. Some students react poorly to the school environment, and this can cause them to develop habits that end up being counterproductive in the long run. Procrastination, self-doubt, and a general lack of interest can hinder a child's ability to succeed in school and other areas of life.
Fortunately, providing your elementary student with the support of a tutor can prevent the development of bad habits. Elementary tutors offer the assistance needed for children to create an efficient mindset that allows them to thrive in school and beyond. Determination, organization, and perseverance are all essential skills that can be learned early on in life to help frame a healthy attitude. When kids can approach their schoolwork with this sort of healthy attitude, they will be well-prepared to tackle the many challenges they will face in the future.
Establish a Love of Learning Early On
When children are in the K-6 age range, their brains are highly mouldable and very receptive to new experiences. Because of this, younger kids are heavily influenced by their environment. Since they'll be spending such a large portion of their time at school learning new things, it's important to ensure that they recognize learning not as something that they have to do because they're supposed to, but something that they want to do because it's fun.
School isn't always the most exciting place to learn. Teachers won't necessarily treat every subject with the same enthusiasm or attention it deserves, and this can lead to your student missing out on something they're passionate about. Elementary tutors will work one-on-one with your student to find out what topics get them excited. This sort of approach allows a greater level of freedom to explore the things your child truly cares about, and this ensures a love of learning before school becomes associated with negative feelings.
When kids love learning, they inherit a curiosity about the world that leads them to investigate things they don't know. They'll be more likely to ask questions and develop independent learning techniques when they can't find someone to ask. Providing tutoring for your elementary student ensures that they acquire the confidence to ask questions, make mistakes, and pursue a lifetime of learning.
Tutoring Makes Learning Fun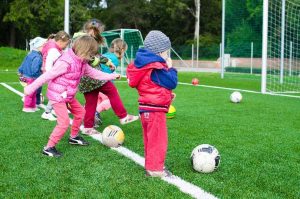 Not many students can say that they think school is fun, but learning doesn't only have to take place at school. Whether they know it or not, kids are constantly learning new things as they explore the world and grow more familiar with their surroundings. Sports, board games, and video games are all fun activities children are likely to engage in, and each of them can be used to amplify the effectiveness of their learning abilities.
Students don't necessarily need to engage in traditional learning techniques in order to succeed in their studies. In fact, tutors for elementary students have been known to use soccer to teach cooperation and teamwork, Monopoly to teach math and negotiation skills, and Minecraft to teach science and collaboration skills. With these methods, students will have fun as they learn many valuable skills to help them thrive in the classroom and in the real world besides.
Get Twisted!
Are you ready to get started with tutoring for your elementary student? Here at Tutoring…With a Twist*, our Twisted Tutors are well-equipped to help your child acquire confidence, comprehension, and a love of learning that will last a lifetime. They'll be sure to exercise patience with your young learner as they build rapport and develop strong strategies to succeed in school and beyond. Using the VARK learning styles to discover exactly how your child learns best, our tutors will make learning easy, engaging, and fun!
Check out our website to find more information about how the "twist" can make a difference in your elementary student's life. Make sure to contact us if you'd like to learn more about how tutoring can provide the breakthrough your child needs.
Head over to our Facebook page and give us a "like" to stay up to date with the latest and greatest in the world of tutoring.
*Services provided by With a Twist Education Ltd.