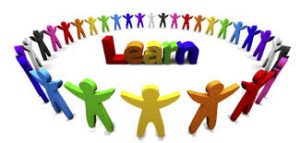 On July 29, Dr. Bonnie Henry and Minister of Education Rob Fleming announced that B.C. K-12 students can be organized into learning groups when they return to school in September, as a measure to limit the number of in-person interactions and prevent the spread of COVID-19.
Learning groups are groups of students and staff who remain together throughout a specific school term (e.g. a school quarter, semester or year) and who primarily interact with each other. A learning group could be made up of a single class of students with their teacher, multiple classes that sometimes join together for additional learning activities, or a group of secondary school students with the same courses. Members of the same learning group will have to minimize physical contact but won't be required to practice strict physical distancing.
Dr. Bonnie Henry has said that learning groups are different from students' household bubbles. Learning groups are about limiting staff and students' exposure groups to be smaller than the entire school.
Under Stage 2 of B.C.'s K-12 Education Restart Plan, the maximum size of learning groups will be as follows:
– Elementary: 60
– Middle: 60
– Secondary: 120
Classrooms will remain students' primary learning environment, but learning groups allow for additional interactions between students and classes to support learning. Learning groups will provide a range of benefits for students, including allowing for more in-class learning time, increased peer interaction and support, and decreased feelings of isolation.