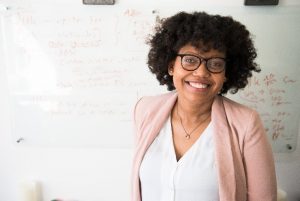 As we continue to learn more about the human brain and how it processes information, there is an increasing need for supplementary and alternative sources of education. Kids in the traditional school system wishing to get ahead or stay caught up are finding success with one-on-one environments. Homeschooling is also gaining in popularity and has been for some time now. In both cases, tutors are being called upon to provide their skills and expertise.
So, how do you actually go about becoming a part of this rapidly growing industry? With so many different options available, there are a multitude of ways to get involved with tutoring. This blog post will answer all of the questions you might have about how to become a tutor in BC.
What are the duties of a tutor?
In order to work with students as a tutor, you must have a strong understanding of the subjects you wish to teach. Inquisitive young learners will look up to you as an expert, so you'll need to have extensive knowledge in order to answer the many questions they might have. This means you'll need to stay up to date with the latest education innovations as well as any changes to the curriculums of the subjects you'll be teaching.
Since you'll be working with students at a more intimate level than teachers in classrooms, you'll be responsible for building healthy relationships with your students. A strong bond between tutor and student ensures a mutual respect and trust that amplifies the effectiveness of all teaching methods. Taking time to learn about your students will allow you to cater directly to the needs of each, making learning more fun for all of them.
To take the concept of relationships one step further, it's important to know the interests and passions of your students when it comes time to prepare unique lesson plans for them. Generic lesson plans might work to an extent, but incorporating the things a student truly cares about will ensure a higher level of engagement. You'll also feel a great sense of joy when the student's eyes light up at seeing a lesson plan filled with all of the things they love to talk about.
What skills do tutors need?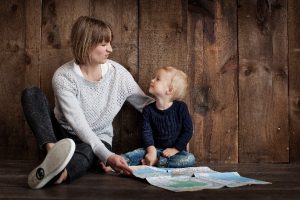 In order to work with students, tutors need to have strong interpersonal skills. You'll need to be comfortable working with children and creating a warm, inviting atmosphere that promotes learning. Since you'll be working with students who need help understanding concepts, patience will be utterly essential. The ability to remain calm and adapt when faced with unforeseen challenges will pay dividends for both you and your students.
Tutors also need to be organized in order to be successful. You'll be responsible for scheduling sessions with students, preparing learning materials, and providing supplies such as pencils and paper when necessary. In addition, many students will need help with learning techniques to help them get organized in their own lives, so leading by example is a great way to develop healthy habits in your students.
Most importantly, tutors need to have a passion for learning. A successful tutor's words and actions naturally embody a love of learning, and students are receptive to this. When you love learning, you can use your creativity and ingenuity to awaken a love of learning in your students. Children don't have to love school, but if you can get them to love learning then you've done them a great service.
If you'd like to learn more about the skills you'll need to be successful as a tutor, check out this blog post for a list of effective tutoring techniques used by the best and brightest in the world of education.
At what age can I become a tutor?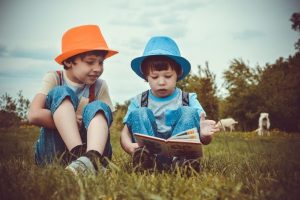 This is a fantastic question, and it can be answered in a number of ways depending how you define "tutor." If you're currently a student interested in sharing your love of learning with other students, we recommend trying to get as much experience as you can early on.
Let's say you're doing quite well in school and you want to become a tutor. Why not try helping some of your classmates to see what it's like? Perhaps you could teach math to the kids that you babysit, or maybe you could help a younger sibling with their science project. You might not get paid for helping others learn in this way, but you'll gain valuable experience that you can put on a resume later on in life. You'll also learn many of the skills necessary to be successful as a professional tutor.
In this way, you can become a tutor at any age! As long as you have confidence in your abilities and showcase all of the skills we outlined in the previous section, you can start tutoring right away. Most tutoring companies will require that you have finished high school at the very least, but you can work independently whenever you like. The more experience you gather while you're young will help you find a job with a tutoring company later on, so start spreading your love of learning today!
Do you have to be certified to be a tutor?
This is another question that depends on what sort of tutor you wish to become. Since anyone can become a tutor at any age, you don't necessarily need certification. However, if you wish to find employment as a professional tutor, companies will often look for some level of certification.
You can technically offer your independent tutoring services without any level of certification at all, but it's important to note that potential clients will be more likely
to hire you if you have a degree or some other certificate. A teaching degree goes a long way toward verifying your skills and reputation, and this can be supplemented with certificates related to multilingualism, public speaking, and special needs learning. Again, none of these are required by law, but they help to create opportunities and justify a higher wage.
When looking for new tutors, tutoring companies will often require applicants to have a bachelor of education degree or to be in the process of acquiring one. Some tutoring companies will accept applications from people without formal certification, but preference is usually given to those with some sort of post-secondary education.
We encourage you to apply at your local tutoring company if you feel like you have something special to offer to students, even if you don't have any certification at all. Tutoring companies have certainly hired people without degrees in the past, so it's worth a shot!
How much do tutors get paid?
Coming back to certification, tutors can be paid a little more if they have one or more degrees related to the subjects they teach. That said, a student without a degree offering help to fellow classmates might hope to make $10.00 an hour if anything at all. The average tutor working independently or for a company will usually make somewhere around $20.00 an hour depending on experience and certification. However, tutors skilled in highly specialized fields can make up to $35.00 an hour or even more depending on how in-demand their services are.
It can be fun to talk about the potential wage you'll make when considering any line of employment, but it's important to avoid making decisions based on money alone. Tutoring offers many personal rewards beyond the financial aspect of it. If you truly love learning and teaching, we encourage you to pursue a career in tutoring regardless of how much you'll be getting paid. You'll be glad that you did!
We'd love to hear from you!
Did this post get you excited about becoming a tutor? If so, we'd love for you to get in touch with us! Here at Tutoring…With a Twist*, we're always happy to hear from people who have a passion for learning and teaching. Click here to learn more about becoming one of our Twisted Tutors today.
Make sure to head over to our Facebook page for more tutoring updates!
*Services provided by With a Twist Education Ltd.