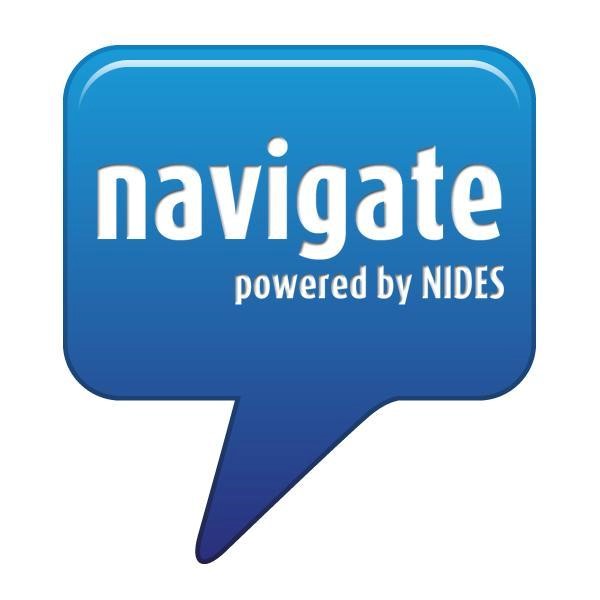 NIDES is one of the options for distance education as outlined by our alternative learning in BC blog post. Headquartered in the Comox Valley, NIDES offers programs to students from K-12 all across BC. Their courses are taught by accredited teachers who aim to make the learning experience unique and fun for each student. This post will highlight the many features of pursuing distance education with NIDES.
What is NIDES?
NIDES is a distance education service that offers courses for children and adults alike. Each course is in alignment with the BC curriculum and is taught by certified teachers. Children from K-12 can enroll in any NIDES course for free, and graduated adults can access most grade 11 and 12 courses for free as well. Adults who have not yet graduated can also enroll in the courses needed to earn their Dogwood certificate too.
The distance education NIDES provides allows students to sign up for as many or as few courses as they wish. Students are also able to take NIDES courses while attending brick-and-mortar schools if they desire. The distance education platform makes it easy for students to create time for schoolwork. Students can go at their own pace without fear of falling behind in their studies.
How Does NIDES Work?
Students can sign up to participate in NIDES courses by filling out a registration form on the NIDES website. Once accepted, students have full access to their courses on the Navigate online platform. Students can take any course they could take in a traditional school, including math, social studies, science, and English. The online platform keeps each course organized into different units with a collection of notes, videos, and assignments to complete. Students can start anywhere they like, although it's usually advised to start from the beginning and work down to the end.
NIDES allows students to access their online courses from any device that can connect to the internet. This makes it easy to track updates and stay in contact with teachers. Distance education is meant to be flexible and comfortable, and NIDES succeeds in achieving that. Students are given the opportunity to demonstrate their knowledge in a number of different ways using a variety of mediums, and this ensures that learning is fun and interesting.
Each assignment can be easily submitted by uploading a Microsoft Word document or a PDF file. There are no firm due dates, so students are free to create their own schedules. Quizzes and tests are usually available online, but some tests and exams need to be invigilated by a teacher. These tests and exams can be scheduled to take place at a NIDES-approved location by talking with your teacher directly. This system works much like our online tutoring which is why we continue to help student after student find success with their online learning.
Examples of NIDES Programs
We often think of NIDES-type programming for high school students, but there are plenty of options for younger students as well. Here is a list of fun, interactive, educational NIDES programs for elementary students.
Fine Arts eCademy (FAE)
The Fine Arts eCademy guides students through the world of fine arts. The program works to incorporate elements of music, painting, sculpting, digital art, and theatre, to name a few, as core elements of the curriculum. Students will have many opportunities to flourish while exercising their artistic freedom and exploring every possibility their creative minds can imagine.
FAE is a blended learning program that takes place three days a week at the Tsolum location and twice a week at home. FAE is a great way to keep kids engaged while helping them gain the confidence they need to express themselves to the fullest.
The eCademy of New Technology, Engineering, and Robotics (ENTER)
ENTER is a program for grade 6-7 students with an interest in technology. It traverses the curriculum by putting an emphasis on developing the mindset employed by engineers, computer scientists, and other techy professionals. This helps students become inquisitive and build strong problem-solving skills.
By taking part in ENTER, students will have a chance to work on projects relevant to their interests, doing everything from building robots to dissecting circuit boards. ENTER takes place three days a week at Aspen Elementary School in Comox with an online component at home twice a week. No prior experience with technology is required, so this is a fantastic program for students of all backgrounds.
Heartwood Learning Community
The Heartwood Learning Community teaches grade K-9 students with a focus on exploration and curiosity. Students are free to participate in hands-on learning opportunities with classes as small as eight students. Sessions can take place anywhere and at any time, and students are encouraged to experiment, tinker, and get their hands dirty in the name of learning.
Field trips, workshops, and other engaging activities are all part of what makes the Heartwood Learning Community a healthy environment for students. It reminds students (and parents) that learning is always happening, and every passing moment offers the chance to teach us something new.
How to Get the Most Out of NIDES
NIDES provides students with the raw materials they need to shape their education. This works to create a true sense of independence as students complete assignments and hold themselves accountable for their learning. This is a fantastic premise, but some students need a little nudge in the right direction to get the ball rolling.
This is where tutoring comes in. Our twisted tutors have plenty of experience working with NIDES, and they've helped many students enjoy success through using it. The freedom for students to create a schedule is great, but it's not always easy to stick to it. Tutoring ensures that students commit to an organized schedule that makes sense and gets good results.
Distance learning puts a lot of responsibility on students, and that can be an uncomfortable change for some. When a student encounters a concept they don't understand, it's a little more difficult to get the help they need. Working alongside a tutor can help students stay on track and get around any roadblocks they might come across.
Engaging in distance learning is a fantastic opportunity to develop the valuable life skills needed to thrive in today's world. With the guidance of a tutor, students can hone their organizational skills, time management skills, and accountability just by completing their coursework and adhering to a schedule. Future employers will be looking for these skills, and tutor-guided distance learning is a great way to obtain them.
NIDES does a pretty good job of tailoring each course to the student's needs, but they can only go so far in doing so from a distance. Tutoring takes this style of learning to the next level and allows for a personal experience completely unique to each student. This makes the learning experience much more engaging and ensures that students will find success in their studies.
Hybrid Schooling
Students are also able to take NIDES courses alongside their regular brick-and-mortar schooling. If you're feeling at all unsure of what next year will bring, we encourage you to sign up for a course or two with NIDES. Our founder, Amber Scotchburn, has plenty of experience with this type of hybrid learning. Her own children have engaged in it throughout their educational paths! You can read about her personal experiences with the non-traditional path and the combination path, both of which involve a mix of brick-and-mortar school and alternative options.
We Would Love to Help!
COVID-19 has turned the education system on its head, and many people are in search of alternative learning options. NIDES provides students with a perfect platform to take control of their education and do what works for them. With the help of a tutor, this is a winning combination that makes school enjoyable and rewarding.
If you have a student enrolled in the NIDES program or you're considering signing up, we would love to lend a hand. Our twisted tutors can help make sense of everything and get your student started with a plan that works for them. Try out our Should I Get a Tutor? checklist to help with this important decision, and feel free to contact us for more information.
The education landscape is always changing, so head over to our Facebook page to stay notified as new developments unfold.