We understand that this is a stressful time & not all schools have released what they are doing. We guess that they will be offering emailed packages or links to online learning platforms. I'm also going to guess that teachers will have online tutoring office hours (or the like). But don't quote me on this as it's just an educated guess ;)!
We've invested time, energy and money in an online platform and training in this last week to ensure that no child falls behind. We'd love to offer these online services to you. And yes (!), we have various price points to hopefully be able to help all.
Below we have the entire list of education companies offering free subscriptions due to school closings. We've provided direct links for you below. All you need to do is click the link and follow the instructions on that website to sign-up.
Free Educational Resources:
2Simple
AdmitHub
ABCMouse/Adventure Academy
ALBERT
Alchemie
American Chemistry Society
Backpack Sciences
Boardmaker
BookCreator App
BrainPop
Breakout Edu
Buncee

Century
CheckMath
CircleTime Fun
CiscoWebex
CK-12 Foundation
ClassDojo
Classroom Secrets
ClassHook
Classtime
CMU CS Academy
CommonLit
Conjugemos
Coursera for Campus
Curriki

Deck. Toys
DeltaMath
Discovery Ed
Dyslexia Academy 
Ecoballot
EdConnect
Edmodo
EdPuzzle
Education Perfect
Eduflow
Edulastic
Edu-Together
Elementari
Emile
Epraise
Epic!
EverFi
Explain Everything

Fiveable
Flipgrid
Fluency Matters
Freckle
Free Math
Gamilab
Genially
GoGuardian
Good2Learn
Google For Edu
Gynzy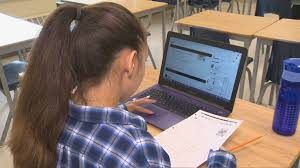 Hapara
HippoCampus
Ideas Roadshow
IDEA
InThinking
i-Ready
Izzit.org
Kahoot
Kami
KET's PBS Learning Media
Khan Academy
Kids Discover Online
Kognity

LabsLand
Learning Apps
Libby App
ListenWise
Manga High
Microsoft Education
Minecraft: Education Edition
MobyMax
Mozi
MusicFirst
Mystery Science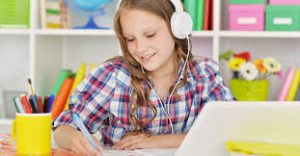 NearPod
Newsela
Nimbus Capture
Outschool
Otus
Packback
Parlay
Pear Deck
PebbleGo By Capstone
Peergrade
PenPal
Prodigy
Pronto

Rockalingua
Salesforce
ScienceWerkz
Schoology
ScreenCastify
Seesaw
Seneca
Seterra Geography
Scholastic
Shmoop
Sight Reading Suite
SmartMusic
StoryBoard

Tailor-ED
TechSmith
Tes Blendspace
Twinkl
Typing Club
Vidcode
ViewSonic
Voces Digital
Vroom App
Wakelete
We Video
Zearn
Zoom
Thank you to Amazing Educational Resources for this fantastical list!