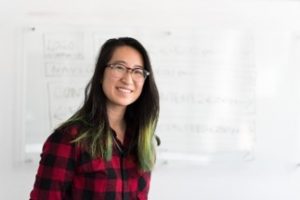 Are you struggling to find the support your child needs in school? Do you feel like there aren't enough resources available in your community? At Tutoring…With a Twist*, our Vancouver Island tutors are here to help! As the name implies, we tutor with a 'twist' that guarantees success not only within the classroom, but also in other areas of life. This blog will show you what makes our tutors so special and how your child can benefit today.
A Different Way to Learn
Life on Vancouver Island is entirely unique, so it makes sense to have a unique approach to tutoring too. Rather than just helping students with their homework, our tutors focus on building rapport to form a healthy working relationship that allows students to thrive. When a child recognizes that someone is taking interest in their interests, it helps build confidence. This confidence makes it easier to produce great results in school and in other areas of life as well.
When your child gains the confidence to open up about their passions, our twisted tutors can incorporate those passions into their learning. This makes the lessons much more engaging than those provided by other Vancouver Island tutors, and the students are glad for it. In this way, students begin to develop a love for learning that will propel them to pursue their dreams and desires.
School teaches students to view mistakes in a negative light because they lead to poor grades. At Tutoring…With a Twist*, we encourage students to consider the many 'miss-takes' required to film their favourite movie or TV show. From this perspective, it can be seen that mistakes are natural for Hollywood actors, so why should they be any different for Vancouver Island students? Mistakes lead to new discoveries, and these discoveries lead to lasting impressions that make learning easier and more interactive. We promote the necessity of mistakes, and this leads to curiosity, confidence, and competence in our students.
Focus on What Matters
Learning is a lifelong journey, and, like any journey, must be completed in a series of steps. Traditional school tends to forge ahead and leave students behind with their journeys incomplete. This is where we can help. Our twisted tutors will get to know your student and determine exactly where they got lost so they can continue on with the journey as planned.
Tutoring…With a Twist* takes the pressure off the student and allows them to go at their own pace, only moving on to new topics when a solid understanding has been reached. In order to help students attain a strong grasp on the material, our twisted tutors employ their knowledge of the VARK learning styles to use a method that best suits each individual student. This ensures that all students are learning the way their brains want to learn, and this makes for a more comfortable and enriching experience.
Part of the 'twist' includes monthly progress reports that allow parents to see exactly what their students have been working on. These reports will also detail all notable achievements, giving rise to celebration and boosting the student's self-esteem even further. A student's team is composed of more than just their tutor, so sharing accomplishments with everyone close to them gives them confidence in their support system and drives them to succeed.
If you'd like to learn more about how the 'twist' works, check out this link for more information.
Vancouver Island Tutors for Every Subject
Headquartered in Nanaimo, our twisted tutors proudly serve Vancouver Island. You'll be happy to find local tutors operating out of Victoria, Nanaimo, Parksville, and the Comox Valley. Our tutors are able to accommodate your needs through hosting sessions at local libraries, in your own home, and even online. No matter your child's preferences, we always ensure a comfortable working environment.
Our twisted tutors are skilled in a variety of subjects including math, science, English, social studies, French, and special education. We offer services for children of all ages from kindergarten to grade 12, and we even provide help with university-level courses as well. Of course, the lessons learned in these subject areas come with everything the 'twist' has to offer, so students are getting a more comprehensive experience than the classroom is capable of providing.
Come and meet the best tutors on Vancouver Island by visiting this page!
Get Started Today
Does the 'twist' sound like just the thing to get your student motivated to succeed? You won't find any better Vancouver Island tutors than our very own twisted tutors, and we'd love to help! Feel free to contact us today and get started on the road to confidence and success.
Want to keep track of updates and stay current in the world of tutoring? Head over to our Facebook page and give us a 'like' for more information!
*Services provided by With a Twist Education Ltd.