Asperger's Syndrome affects approximately 1 in 250 individuals. Many people with Asperger's are high functioning, though many still have difficulties with learning due to social and emotional challenges. Tutoring can make a great difference in improving the lives of learners with Asperger's.
What is Asperger's Syndrome?
Asperger's Syndrome is a form of Autism Spectrum Disorder (ASD) where affected individuals have difficulty relating to others socially and adapting their own thinking patterns. Most individuals with Asperger's are diagnosed between the ages of 5-9 and the majority of individuals diagnosed with this disorder are male. Other signs and symptoms of Asperger's Syndrome include inappropriate or minimal conversational skills, conversations that perseverate on high-interest topics, difficulty understanding emotions, unusual speech patterns (high pitched, flat sounding), becoming upset by any changes to routines and schedules, sensitivity to light, and clumsy movements which can inhibit fine motor tasks like handwriting.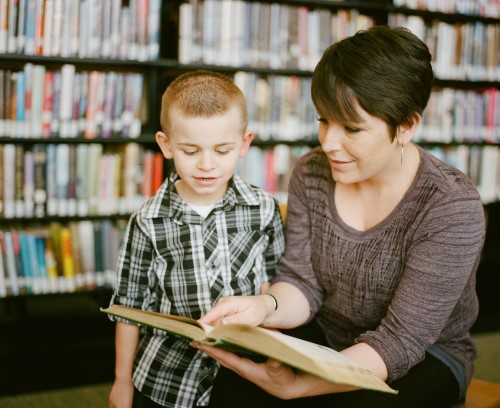 How does Asperger's Syndrome Affect Learning?
Due to often profound social challenges, Asperger's can have a great effect on student learning in the classroom. While students with Asperger's can be highly knowledgeable with preferred topics, it can be very tough for students to transfer this interest to learning other academic topics that they feel lack relevance in their lives. Students with Asperger's frequently find it strenuous to interact socially with their peers and may not know how to appropriately engage in casual conversation, ultimately making any type of collaborative work arduous. While so much energy can be put into the social aspects of learning, the academic pieces often get missed. Lastly, any subtle or substantial changes to daily routines and schedules can cause a great deal of frustration for students with Asperger's, therefore they must receive a "toolkit" to help them experience success both in the classroom and beyond.
Ways to Support Learners with Asperger's
There are a variety of tips to help learners with Asperger's that can be utilized by the students themselves, incorporated by parents and families, and applied by teachers and staff in the classroom.
Students with Asperger's can achieve academic and social success with adequate support and a variety of tools to help them along the way. It will be imperative for students to have support in the following areas: Communication, Social Interaction, Organizational Skills, Sensory Needs, and Behavior Support.
Parents and families can support their child by providing as much structure and routine as possible while giving advance notice of any expected changes to routine, such as preparing for a medical appointment after school or a guest coming to visit. At home, a child can also be supported by providing experiences with life skills such as budgeting, food prep and cooking, grocery shopping, experiencing public transportation, and by engaging in a variety of social opportunities. To help build academic skills at home, we recommend using high-quality education resources (we handpicked these ourselves, just for you!).
Teachers can support students with Asperger's in a variety of ways, including providing clear and consistent classroom routines, developing a schedule that includes visual aides, being explicit and direct when giving instructions, assigning supportive peers for the student to work with, effectively incorporating high-interest areas into the curriculum whenever possible, and checking in regularly with the student. As the student grows older, it will also be important to practice the series of life skills that have ideally been worked on at home and in the community with parents and families.
As with all learners, but especially those with special needs, it is key that students, parents/families, and teachers all regularly and effectively communicate as part of the student's team.
How Can Tutoring Help Learners with Asperger's?
Tutoring can help students with Asperger's grow and shine in a variety of ways. When a learner feels confident and passionate about learning, they will be more likely to experience happiness and success. Tutoring also provides routine and structure, while giving the learner consistent opportunities to practice social skills and academic learning.
A well-matched tutor will be able to recognize and build upon the learner's strengths and interests while providing engaging activities to meet the learner's challenging areas while best teaching to their preferred learning style. An outstanding tutor will also effectively communicate with all members of the student's support team to help them meet their goals at tutoring, home, school, community, and the workforce.
How "The Twist" Can Help!
Tutoring…With a Twist can help students with Asperger's by matching them with a well-suited tutor, who is skilled in Special Education. "The Twist" has a variety of tutors with experience in all aspects of Special Education with a wealth of experience required to support all learners. Our tutors believe in encouraging students' success and helping them face challenges by teaching to their interests and learning styles whenever possible. But don't take our word for it—check out this success story from one of our twisted families:
"Dave and I attended Cooper's Individualized Education Plan (IEP) meeting recently, and his teacher was full of praise. She said that they have noticed a huge increase in Cooper's confidence, that he gets down to work right away, and they have noticed his reading level has improved, as well as his math skills. His teacher said that his math is standing out as a skill for Cooper. She gave a lot of credit to the tutoring. Hurrah!"
– Eden, mother of a twisted student
If "The Twist" sounds like the right fit for you and your family, please contact us to get started. You can also check out our twisted Facebook and YouTube pages for more resources and information!
*Services provided by With a Twist Education Ltd.