Our Tutoring agency's "Twist" is a multi-faceted approach to our learning which involves:
Life Skills Based Education
Project Based Learning
S.M.A.R.T. Assessment
Life Skills Based Education

is the foundation each tutoring contract is rooted in.

Life Skills Based Education (LSBE) refers to an interactive process of teaching and learning which enables learners to acquire knowledge and to develop attitudes and skills which support the adoption of healthy behaviours.

The challenges children and young people regularly face are many, and require more than even the best numeracy and literacy skills. That is why 164 nations, under the United Nations Education sector (UNESCO), included "life skills" as a basic learning need for all young people. Around the world, Life Skills-Based Education (LSBE) is being adopted as a means to empower young people in challenging situations.

All of our tutoring contracts pair a life skill with an academic skill. We guarentee success beyond the classroom through the life skills that we introduce and reinforce.
Project Based Learning

 is what our individualized tutoring programs are structured using.

Project-Based Learning (PBL) provides complex tasks based on challenging questions or problems that involve the students':
problem solving,
decision making,
investigative skills, and
reflection that include tutor facilitation, but not direction.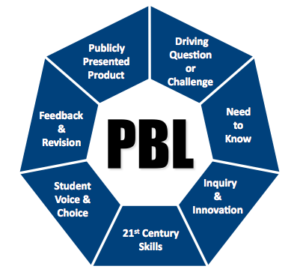 Each project uses a pre-designed outline, which is carefully planned to achieve a particular aim, to create a unique result. Your child and you choose from our list of predesigned projects. The tutor explains the project in detail, as well as each step of the project. The tutor also provides feedback as each step is completed.
Your child has some choice in the projects; therefore, will feel more vested in the outcome. It's not a repeat of what they are already doing in school. It is tied into real life, there is legitimacy in doing it so it is not just another worksheet. It can be multi-subject targeted. There is a process in which a child gets to immediately see their results. With PBL, students learn from these experiences and apply them to their lives in the real world. PBL is a different teaching technique that promotes and practices new learning habits in students which is how we guarentee success beyond the classroom.
The S.M.A.R.T. System

 is what our learners' tutoring results are measured using.

Children get testing in school. Their testing can determine what grade level they are at, where they need help, and how they are doing. In the world beyond the classroom, people are tested by being given tasks to do, not by traditional pen/paper tests. We are training people for success within and beyond the classroom. We want each tutoring client to determine their S.M.A.R.T. way!
S: Project chosen & outline given and explained.
M: Project evaluation explained in relation to english, math & life skills.
A: Each project will have a range of evaluation based on where the learner is at.
R: Each learner will be given a realistic realm of what to strive for.
T: There will be time lines given.