Since the advent of cross-enrolment, the homeschooling experience has changed drastically. Many students are engaged in their own brand of hybrid schooling, choosing to supplement their in-person lessons with online courses on the side. The traditional full-time homeschooling approach also works wonders, especially when enriched with the guidance of a homeschool tutor. But how much can you expect to pay in homeschool tutoring costs?
Homeschool Tutoring Costs Revealed
Most homeschool tutors, whether independent or part of an agency, will charge an hourly rate between $25 and $100. However, some highly specialized professionals charge even more. But more expensive doesn't necessarily equate to better, so it's important to do your research.
At Tutoring…With a Twist*, we offer flexible rates that work for you. Tutoring in a group is less expensive than one-on-one tutoring, and online tutoring is less expensive than in-person tutoring. You can see the full breakdown of our homeschool tutoring costs below.
| | |
| --- | --- |
| 1-on-1 online | $54/hour |
| 1-on-1 in public (library, coffee shop, etc.) | $60/hour |
| 1-on-1 in home | $65/hour |
| Group sessions | Contact us for specific group rates |
Why Hire a Homeschool Tutor?
Much of the homeschooling model's appeal is due to its versatility. Students and parents can set their own schedules and are free to work at their own pace. They can even make detours from the curriculum to further investigate topics of especial interest to the student.
The only downside is that this freedom can minimize the teacher-student interactions that are essential to a student's development. This is particularly true for high school students who decide upon an online-only course load—while there is a teacher facilitating each course, the format isn't designed to allow for the same sort of connection afforded in-person teachers.
Hiring a homeschool tutor is the perfect way to bridge the gap. Students can reap the benefits of regular one-on-one connection as they enjoy all the things they already loved about homeschooling. So, you can have your cake and eat it too (but we don't recommend trying to eat your tutor!).
Is Homeschool Tutoring Worth the Cost?
Considering the inherent value of high-quality schooling, homeschool tutoring costs are easily offset by the impact a homeschool tutor can have on your child's educational journey. Your child will have weekly access to someone with whom they can discuss specific questions, ensuring a strong understanding of the course material. This will show up in your child's grades, but the homeschool tutoring experience doesn't stop there.
Organization and Accountability
The homeschooling workload can feel like a lot at times, especially when viewing the massive list of assignments online. To circumvent workload paralysis, homeschool tutors can help students divide each course into easily manageable chunks. From there, they can create a schedule to determine how much work needs to be done each day in order to finish the course on time. In this way, a homeschool tutor functions as an accountability buddy, making school feel less daunting.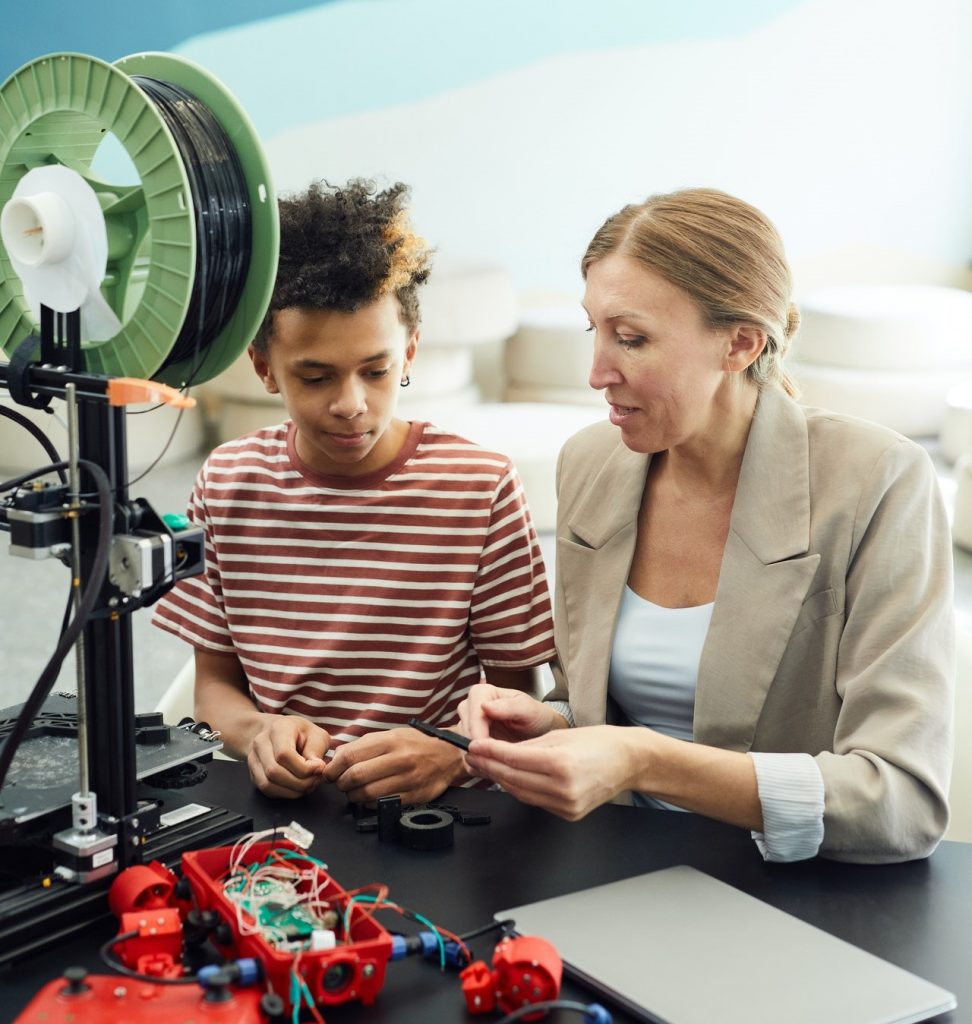 Real-World Connections
As students work through their homeschool courses, it's easy to slip into an I-only-do-it-because-I-have-to mindset. This sort of attitude leads to a lack of motivation and a negative view of learning in general. Homeschool tutors can prevent this by injecting curiosity and excitement through real-world connections. When students understand how their learning outcomes can be directly applied to real life, they begin to see the importance of what they're doing, thereby reigniting their motivation.
Life Skills
As an extension to making real-world connections, homeschool tutors can highlight the transferable life skills that students are building as they complete their assignments. They can even provide supplemental exercises and projects that focus on developing one or more life skills, each of which can be personalized to suit a student's passions and ambitions. With these skills, students can transition to their post-graduation endeavours with confidence.
Make the Most of Homeschool with Twisted Tutoring
At Tutoring…With a Twist*, we would love to help your child succeed! In addition to all the perks we've outlined above, our twisted homeschool tutors will provide you with monthly reports summarizing everything your child has been working on, as well as personalized suggestions for future success. Think of it as a monthly report card without the pressure of grades attached. We can also connect with your child's teacher (if they have one) to make sure everyone is on the same page.
If you'd like to learn more about the twisted process or homeschooling in general, don't hesitate to contact us. We can't wait to hear from you!
Homeschooling parents of the world—you rock! To help you make the most of your homeschooling experience, we've put together a list of our favourite education resources, sorted by grade level. Check 'em out!
Stay up to date with all our new content by checking us out on Facebook and YouTube—there's something for everyone!
*Services provided by With a Twist Education Ltd.