Do you live in the beautiful Comox Valley and find yourself in need of a unique tutoring experience for the beloved learner in your life? Look no further! Tutoring…With a Twist* is expanding to the Comox Valley!
Our newest tutor, Chris Bordeleau, is now proudly serving Courtenay, Comox, and Cumberland! A graduate from Royston Elementary School, Cumberland Junior School, and Georges P. Vanier Secondary School, Chris is excited to work with math and science students in his own hometown.
If you or someone you know has been searching the Comox Valley for a tutoring service that goes far beyond the lessons learned in the classroom, Chris encourages you to get 'Twisted' with him! Learn more about the Twisted Tutoring method here.
Tutoring for Anyone, Anywhere!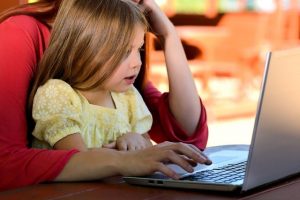 At Tutoring…With a Twist*, we understand the importance of accommodating all varieties of learners. The traditional face-to-face method of tutoring might not be comfortable or practical for your student, so that's why we're announcing the addition of online tutoring! Online tutoring works much the same as tutoring in person, but it allows the student to have the freedom of learning in an environment that works best for them.
If you think online tutoring might be just what your child needs to make a breakthrough in their education, make sure to get in touch and discover what the 'Twist' can do!
To the Comox Valley and Beyond!
Tutoring…With a Twist* is always growing. We currently service the following areas on Vancouver Island, British Columbia:
We don't plan on stopping here! In addition to offering our 'Twisted' services to the Comox Valley, we are contemplating coming to a city near you! If Tutoring…With a Twist* is not currently available in your hometown, we encourage you to inquire about our online tutoring for a truly unique experience.
Would you like to see Tutoring…With a Twist* in your hometown? Be sure to let us know on Facebook!
*Services provided by With a Twist Education Ltd.