Tutoring…With A Twist* provides tutoring services to families in Victoria, British Columbia, including Colwood, Langford, and Saanich. Our Victoria tutors are local educators who are familiar with the new BC curriculum, and they're ready to teach it in a fun way that matches your child's unique learning style.
We offer a mix of small group and private one-on-one tutoring sessions, so you can choose the format that works best for your family. Most of our lessons are taught at Greater Victoria Public Library branches, but you can opt for private tutoring in your own home. We also offer COVID-friendly online tutoring sessions.
Best of all, we guarantee success beyond the classroom. In accordance with your child's unique personality, our Twisted Tutors develop personalized learning plans to improve academic skills and life skills alike. It's all part of our commitment to provide the best possible learning experience for our students.
Our Tutoring Subjects
Our Victoria tutors can help teach and build skills in several subject areas including:
While we tutor in specific subjects, we also teach students a love of learning that extends well beyond a single area of study. Twisted Students develop new skills that help them overcome challenges in the classroom and in life itself, all while building knowledge in their identified academic focus areas.
Meet Our Victoria Tutors
Our tutors are incredible people who embrace the Twisted philosophy within their own lives. We only work with tutors who are willing to teach outside of cookie-cutter lesson plans and develop new strategies to help students succeed.
Here are the talented tutors we currently have in the Victoria area:
Maxine Davison
Take Chances. Make Miss takes. Get Messy!


Read Maxine's Bio
Duncan Whiskin
Observe. Reflect. Understand. Learn. Educate!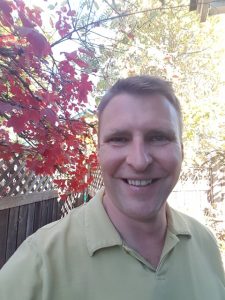 Read Duncan's Bio
Rajat Shanbhag
We Enter To Learn, Leave To Achieve!


Read Rajat's Bio
Blue MacLellan
Learning with Passion and Creativity!


Read Blue's Bio
Jesse Johnson
Gain Confidence & Enjoyment!


Read Jesse's Bio
The Twisted Tutoring Difference
Tutoring…With A Twist* is a local business homegrown on Vancouver Island. We have provided Twisted Tutoring services that guarantee success beyond the classroom to Central Vancouver Island for over 10 years.
What makes Tutoring…With A Twist* unique is through the creation of an Individualized Twisted Tutoring Plan designed to help your child:
advance in core subjects;
build confidence in challenging subjects;
enhance skills which are crucial to everyday life;
increase communication skills and improve self-discipline;
invest in themselves & develop self-motivation;
reap the rewards of developing organizational & planning skills.
Tutoring…With A Twist* currently has tutors available in Victoria, including the Colwood and Langford Westshore area, and throughout the District of Saanich.
Twisted Tutoring Testimonials
"Tutoring…With A Twist went one step further as they worked with us, as a family, and my son's school to ensure everybody was meeting his learning needs. His grades and confidence soared and he's never looked back!"
– BF, Twisted Parent of an Elementary Math & English Twisted Learner
"Tutoring…With A Twist is awesome!! So needed in our society, where more families feel the need to home-school. I REALLY appreciate your business, your service and the positive manner that you deal with your clients. Thank You!"
– BF, Twisted Grandparent of a Homeschooled Multi-Subject Twisted Learner
 "I would recommend you anytime. My daughter's confidence soared and her grades along with that. Keep doing what you are doing."
– MP, Twisted Parent of an Elementary Math Twisted Learner
"In comparing Tutoring…With A Twist to the other tutoring choices, they stood out to me because they find out what Twisted Learners' unique needs are and help them understand the material from that perspective."
– Graduate Student Twisted Learner, Upgrading for Post-Secondary
Connect With A Twisted Tutor
We take the stress out of your search by offering a range of skill sets and personalities to ensure your Twisted Tutor connects with your child. If you'd like to connect with a local Twisted Tutor in Victoria, Langford, Colwood, or the District of Saanich, just fill out the following form to let us know!
If you live outside of the Victoria area, please call us at 1-866-977-4433 or fill out our contact form. We have tutors all across Vancouver Island and will do whatever we can to help!
*Services provided by With a Twist Education Ltd.