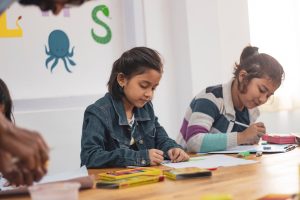 Does your family need some help with social studies? We would love to help! Tutoring…With A Twist* has enthusiastic social studies tutors for every grade, ability level, and course.
Tutoring…With A Twist* is a Vancouver Island-based company with qualified tutors in numerous communities, including Nanaimo, Victoria, and the Central Vancouver Island region.
Our tutors work with students to improve their knowledge, while building skills that will guarantee success beyond the classroom. We help our students reach their academic and professional goals, while simultaneously develop learning skills that serve our students for life.
Social Studies Courses
Our social studies tutors can help students with the classic social studies courses, as well as the new courses that have been added to BC's curriculum.
We tutor students in:
Social Studies K-10
History

20th Century World History
C. First Peoples
Francophone History
Asian Studies

Comparative Cultures
Comparative World Religions
Contemporary Indigenous Studies
Economic Theory
Genocide Studies
Human Geography
Physical Geography
Law & Political Studies
…And more! If your student is taking a course available in the current curriculum, we have a tutor who can help your student excel.
Twisted Tutoring Locations
Our talented social studies tutors can be found in numerous Vancouver Island communities, including:
5 Ways Twisted Social Studies Tutoring Helps Your Family
5. Improved Social Studies Grades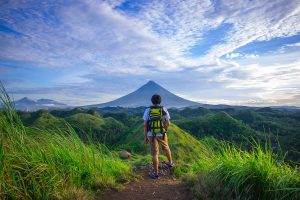 It can be incredibly stressful to find out your child is struggling with social studies, history, or any other subject. Many parents come to us after the beloved student in their life receives a disappointing report card, test result, or project score. Working with a tutor is a great way to improve social studies knowledge and academic skills, and we would be thrilled to help your family achieve better grades.
Many of our current families came to The Twist to help their student improve their grades, but we do so much more than that. We take our responsibility well beyond that of a traditional tutoring company because we know there's more to success than numbers on paper.
4. Boost Self-Confidence
Self-confidence is such a crucial part of learning—yet it's often completely overlooked! Students who are confident that they can succeed are significantly more likely to invest in their education and learning, and that investment is key to improving academic performance over the long term.
Twisted Tutors who work with students in social studies (or any other subject) help students build up their confidence. We show them that they are able to overcome academic challenges and achieve their goals, and all they need is a little help and perseverance.
Students transform when they realize they can take on social studies assignments, history tests, and any other challenge before them. Suddenly they are proud of themselves and may even be eager to learn more. When your child's confidence is boosted, their sense of self-worth will skyrocket and they become empowered! Every family deserves this and it's an amazing feeling to see your kid realize they can learn.
3. Build Work Ethic & Study Skills
Social studies tutoring is a fantastic way to help your child develop a stronger work ethic and improve their study skills. There are two ways Twisted tutoring helps our students improve these skills:
Routines & Habits – We help students develop a routine where learning and studying are part of their every day lives. Students who build up habits around studying are more disciplined and invest more of their spare time into learning.
Positive Results – Even better, when students stick to their new routines, they will discover first-hand that learning is worth it! Your child will see that putting time and effort into developing their skills has positive results, including better confidence and academic success.
Building a strong work ethic is important for school, first jobs, lasting careers, and pursuing passions. People who learn to invest their time wisely are more likely to succeed—wherever life takes them!
2. Develop Personalized Skills For Life
We get to know every single Twisted Learner we work with before we teach them a thing! Every relationship begins with a one-on-one meeting where we get to know our future student, their family, and their story. We then create individualized tutoring strategies for each student's learning and personality style.
By recognizing our students are incredible individuals and that no single approach works for every person, we can develop plans that help your child truly succeed. We embrace their strengths, encourage passions, and find creative ways to overcome any difficulties or challenges. As a result, our students develop critical life skills that help them succeed for life.
1. Create A Healthy Headspace
There's more to learning than setting aside the time and practicing skills. Happy, healthy learners start with students who have a positive emotional and mental state. In fact, a student's headspace directly impacts how well they can learn at any given time. We help our students identify their own needs and finds ways to meet their emotional and mental needs while learning. Because of this unique approach, our students are happier, healthier people!
Social Studies Tutoring Testimonials
"In our first session, it was explained that students could be two grades below or two grades higher in a particular subject area. This gave me such piece of mind because I knew my child was struggling but I didn't know why. Tutoring…With A Twist gave us the solution – build back my son's foundation by meeting his where he was at. Then, introduce grade level concepts. Thanks!"
-GH, Parent of an Elementary Multi-Subject Student
"We were looking for someone to help motivate our child, which is a challenge. We hadn't used a tutor before due to cost. We used this company as I had seen the owner's, Amber Scotchburn, name before. They helped get our child on track, as our "Twisted Tutor" was lovely!! (Our Tutor was kind, supportive, fun, and even tolerated our annoying dogs!). I totally trust the Tutor with our child, the company is easy to work with, and the report they supply allows you to track your child's progress. We will be using them again!!"
-Carolynne Schofield, Parent of a Twisted Student
"We had previously avoided tutoring due to the potential costs, but decided that our 16-year old son needed help with organization, time management and prioritization before it was too late. Leaving it to him or trying to "nag" him into getting his work done wasn't working for him or for us. We noticed a minivan with the Tutoring With a Twist logo outside the North End Library and decided to give it a go. The owner, Amber Scotchburn, is easy to deal with and the Twisted Tutor has quickly gained our son's respect (which is not an easy task). Our Tutor is flexible with dates and times when necessary and has helped our son keep up with his schoolwork, and in fact he has also taken on extra classes through Learn at Home. It's still a work in progress, but a huge improvement. We will be continuing with our Twisted Tutor through the summer to get a head start on next year."
-Diane Frankcom, Parent of a Twisted High School Student
When it was explained that most schools primarily cater to a Read/Write Learner and that my child was a Kinesthetic Learner – I almost started to cry. My son that I was told needed medication and should go in a special class, just needed some tools and strategies to help him better understand how he learned. Tutoring…With A Twist went one step further as they worked with us, as a family, and my son's school to ensure everybody was meeting his learning needs. His grades and confidence soared and he's never looked back!
-BF, Parent of a Twisted Elementary Student
*Services provided by With a Twist Education Ltd.
Connect With Our Social Studies Tutors
If your family is interested in learning more about Tutoring…With A Twist or would like to talk about social studies tutoring, get in touch! Call us toll-free at 1-866-977-4433 or fill out the form below to begin.