The decision to hire a tutor is a serious one. You want to make sure you're giving your child the best opportunity to succeed, and that means you, like them, need to do your homework. Finding the best tutoring company isn't easy, but we have some tips to help.
Where to Look
Running a simple Google search for tutors near you will return a bunch of sponsored ads for tutoring sites making all kinds of claims. Whichever one you click on may very well be a reputable organization, but it might not be the best tutoring company for you.
The highest-ranking results on any Google search are usually large, national companies that can afford to advertise their way to the front page. This is by no means a bad thing, but choosing one of these companies means you're merely skimming the surface of your options. If you're looking for a more personal, intimate tutoring experience, you might want to dig deeper.
Talk to Parents
Whenever you find yourself at a function involving other parents, ask around! Looking for a tutor is nothing to be embarrassed about, and you'd be surprised how many other parents currently employ a tutor. It never hurts to ask! You just might find the best tutoring company for your child.
Talk to Teachers
Your child's teacher(s) will likely have a list of private tutors who have helped their students in the past, and they'll be happy to share it with you. Also, if you're interested in hiring a peer tutor, the teacher(s) will know who among the students in the school would be a good fit. Feel free to spark up a conversation during parent-teacher interviews, or simply send an email with your questions.
Parenting Groups
With the interconnectedness social media grants us, it's never been easier to engage with likeminded people. There are tons of parenting groups on Facebook filled with moms and dads eager to share tips, miss-takes, and interesting stories about parenting. It takes a village, as they say.
Within these parenting groups, there will be plenty of others who have already gone through the experience of hiring a tutor, and you can directly ask them for advice. Perhaps their service of choice will be the best tutoring company for you too!
If you prefer a setting closer to home, we recommend looking for local parenting groups you can join either virtually or in person. If you live in BC, check out the Parent Support Services of BC. They host parent support circles all across the province, allowing you to learn, grow, and share with other parents and caregivers in your community.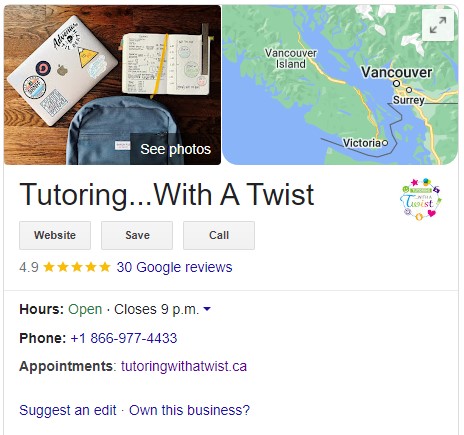 Read Reviews to Find the Best Tutoring Company
After you've collected a list of potential matches, you'll want to research each one. Running a Google search for a specific company will usually display the company's star rating accompanied by the user reviews that contributed to that star rating. Simply click on the Google reviews to see what other people had to say about their experience.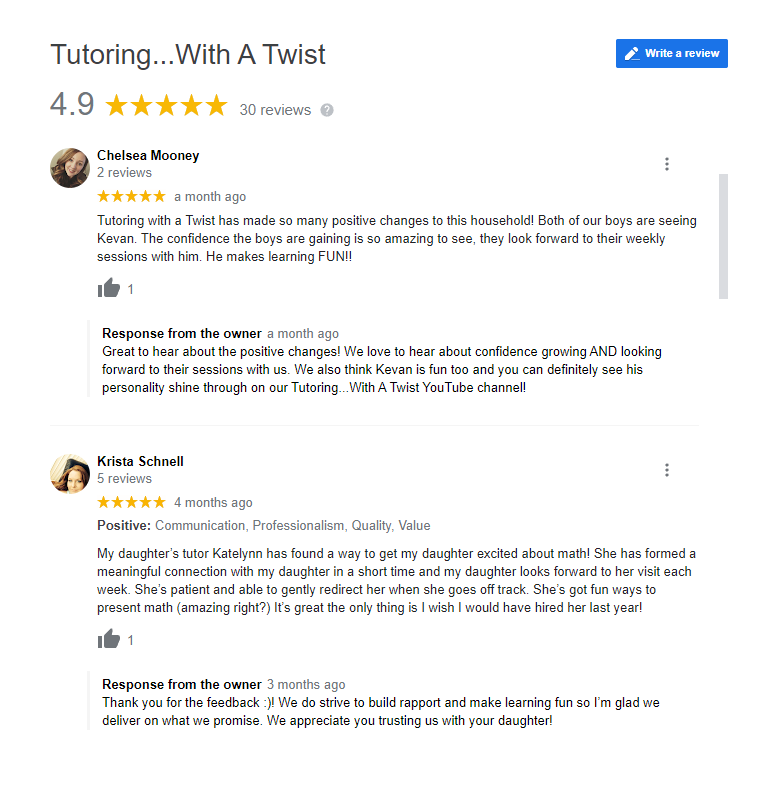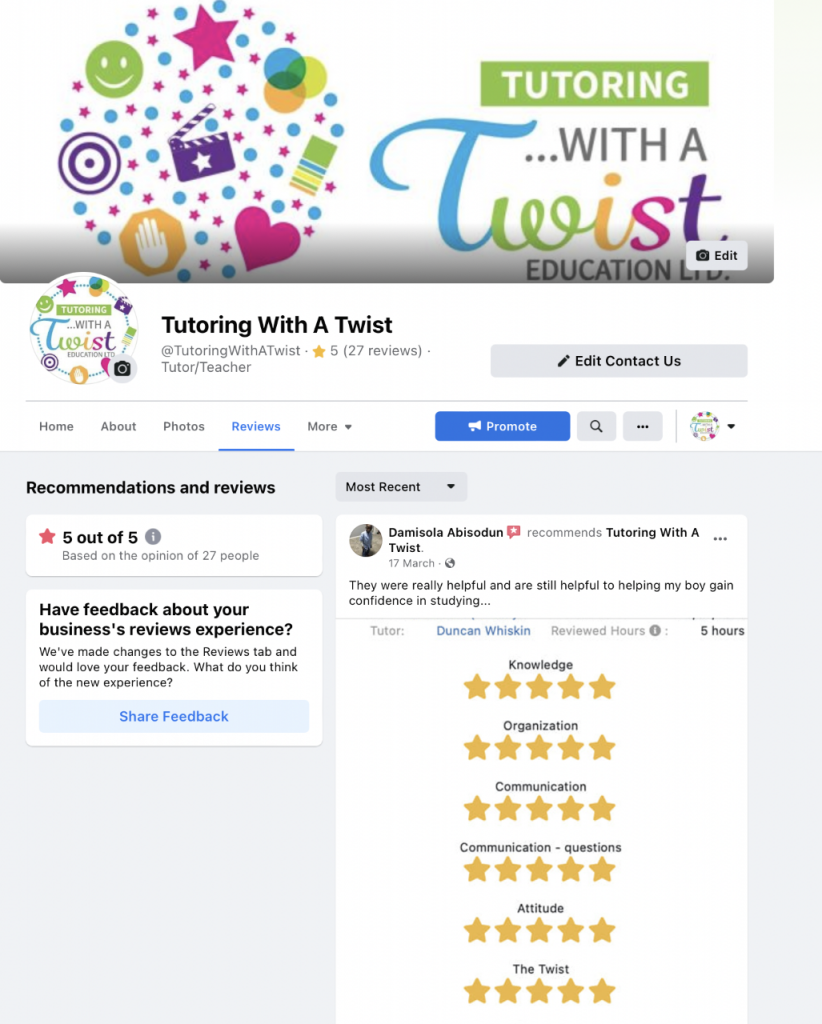 Again, Facebook is a great platform for learning more about a business. Run a search for any tutoring company and visit their page to see what their customers have said. If their page is rich with glowing reviews, you've found a contender!
If the company has their own website, we recommend searching that site for a testimonials page. This is yet another source of reviews to help you gauge how well the company will fit with you and your child.
You can also visit a review website such as Onsono and search for any company. If users have submitted reviews of that company, you can get a better idea of what to expect from their services.
Do You and the Company Have the Same Values?
We've all had the experience: every one of your friends is raving about some new movie, and the critics' reviews are overwhelmingly positive, and then you finally go see the movie and… it's a major disappointment. This can happen with any product, so positive reviews alone aren't enough to determine the best tutoring company for you.
Once you've found a company that seems like a good fit based on reviews, research the company itself. Dig through the fine print. Find out what they prioritize. See if their values align with your own. Search for their guarantee. If a company's philosophy matches the educational vision you have for your kids, you've found your winner.
When you feel ready to commit to a tutoring company, here are 12 things to consider when hiring a tutor.
Try Tutoring…With a Twist*
At Tutoring…With a Twist*, we're confident that we can be the best tutoring company for you. We're open about our tutoring philosophy, transparent with our costs, and excited to give your child the educational experience they deserve.
Our tutoring team is filled with trained professionals who would love to make a difference in your child's life. If you're ready to get started, we can't wait to hear from you!
Even if you're not ready for tutoring just yet, our awesome tutors offer free audiobook readings and engaging activities as part of our online book club. Check it out!
Stay caught up with all the latest developments on our Facebook page and YouTube channel.
*Services provided by With a Twist Education Ltd.