How Much Does A Math Tutor Cost?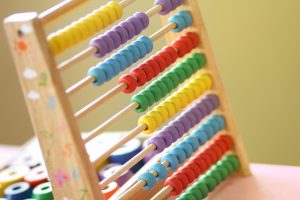 Generally speaking, a math tutor in Canada should cost between $30 to $65 per hour depending on your region, the specific tutor you hire, the subject matter that is being taught, and the number of students being taught at a time. Math tutoring requests include arithmetic, pre-algebra, algebra, geometry, trigonometry, pre-calculus, calculus, statistics, and more. People of all ages seek math tutors and their most common goals are to improve grades, prepare for tests, or learn new topics and techniques.
Here at Tutoring…With A Twist*, we've always been transparent about our pricing, be it from the chart that exists on our website or the frank conversation we will have with parents. For example, in our initial conversations with families, we firmly suggest budgeting for a minimum of ten sessions. We suggest choosing someone with that transparency so there are no hidden costs.
| | | |
| --- | --- | --- |
| | < 10 Sessions | > 10 Sessions |
| Private Tutoring | $55-64 | $49-59 |
| Semi-Private Tutoring | N/A | $30 |
| Homework Club | N/A | $20 |
(View our detailed pricing here.)
These prices make sense for us, but you may find math tutoring that costs more or less than our rates. For example, college students and math tutors that work without the support or structure of an agency will often charge $30 to $40 an hour for high school math. By contrast, tutors with expertise in specific, high-level post-secondary courses, such as mathematical biology or stochastic processes, may charge double or triple our tutoring costs.
Private Tutor vs. Tutoring Agency
As mentioned above, a private math tutor will typically charge less than an agency. This makes sense, as they aren't running an agency. Agencies do the vetting of the tutor to ensure they have the right credentials, a criminal reference check, as well as will be the best match for your child. This takes a lot of the guessing out of: "Is this the right person for my child?" "Is this person an expert?" "Can I trust this person with my child?" If you do decide to hire a tutor on your own, check out our How to Hire a Tutor Guide.
A significant benefit in hiring us, as an agency, is that if your child's tutor has to leave for any reason, we have processes in place to transition your child seamlessly to another tutor. As our Twisted Tutors write monthly reports as part of our Twisted Process, your child's reports can go to their new Twisted Tutor even before they meet them! Therefore, they can be fully prepared to start right away with your child. As well, with having our Twisted Tutoring Team's profiles and pictures on our website, your child can get familiar with their new tutor before they meet them.
This means that you don't have to go through the process of finding a new tutor for your child and having gaps in their tutoring time. As well, if your child wants to take a break from tutoring and then, returns at a later date, we can ensure that we have a tutor suited to his/her new academic needs. If there is another child in your family that needs a tutor, you have already vetted us as an agency, as well.
Cost of Private Lessons vs. Group Lessons
Most people think of private lessons when they consider tutoring, but did you know that group lessons are also available?
Group lessons allow students to get help from a tutor at a reduced cost. At Tutoring…With A Twist, semi-private tutoring is available with up to 3 students in a session, all of whom will work on the same or similar skills. Alternatively, homework club includes up to 6 students learning a range of subjects and focuses on developing and applying new study skills. When the teacher's strike occurred a couple years back, we set up several groups running across all the regions we were in at the time — Nanaimo, Parksville and Qualicum Beach. Essentially, we had "pop-up" classrooms running in libraries and we even rented hotel conference rooms.
Group lessons are more cost-effective because multiple students are participating and, therefore, come at a reduced cost. Private lessons are more expensive but also guarantee your student is the tutor's sole focus for the entire session. Both forms of tutoring can be highly effective, and which is best simply depends on the student and family needs. Aren't sure what's best for your child? You can always start with one on one sessions to see where your child is at. In that time, the tutor would be able to gauge which option is best for your child. We can certainly offer our expertise to you as well, reach out to us to discuss your needs!
How Much does Exam Tutoring Cost?
Tutoring that focuses on math exams or other tests should be priced similar to other math tutoring. Of course, the student likely needs more than a single cram-session. Students learn best when they have the proper foundational skills and truly understand the material being presented.
Tutoring should start by assessing where a student is at and then filling in any gaps before moving onto new concepts. For this reason, most students will need several weeks or months to properly prepare for an exam. We assess where the gaps are and what new concepts need to be taught, while reviewing their current work.
It should also be noted that with The Twist, we go beyond just the math curriculum itself. The Twist ensures we are teaching your child first and the curriculum second. This means that we meet your child where they are at academically and bring them to where they want to be. Doing this may include learning skills such as time management (or as we refer to it, commitment management), as well as note-taking, study skills, how to use a planner, and how to ask questions!
Studying for a major exam, such as the SAT or GED, could take months of weekly or bi-weekly studying. It's impossible to know how much tutoring a student will need before they start working with a tutor, but your tutor should be able to give you a better idea of the required commitment after a couple of sessions.
Tutoring…With A Twist* has been experimenting with offering online tutoring. We are offering this to students that feel they are not in need of a regularly scheduled time slot as they are very confident in the subject but would like a tutor to be able to send a particular question to that is stumping them. Not sure if you even need a tutor, check out our When To Hire A Tutor Guide.
Should I Pay for Blocks of Hours Up Front?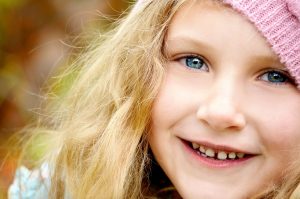 Yes, but only to an extent! Bringing a new student on board takes time and care, which is why most tutoring agencies and solo tutors will ask for a minimum time commitment and bill in advance.
At Tutoring…With A Twist*, we only bill for the following month's hours and we offer a discount on hours to families who book at least ten one-hour sessions, as a small incentive.
However, some agencies require families to commit to months of hours at a time—before they know if tutoring (or that agency) works for their student! This protects the company but does little to guarantee the success of your child.
Those same companies often offer money-back guarantees, but wouldn't it be better to just let your family out of the contract? For example, one large franchise will return the fees for unused tutoring sessions if you cancel within 60 days. But if you pre-pay for 4 months, why will they only let you cancel during the first two months? It doesn't make sense…
If they want you to remortgage your house in order to make your deposit, don't do it…that is too much! We've had parents call us in tears because they had to take out financing to pay for tutoring that they were no longer using. Sad…but true.
It's our belief that families should be able to end their tutoring (with fair notice!) if life circumstances change, so our advice is to be wary of companies that ask for more than a month's hours in advance.
Where does your money go when you are paying an agency? You are paying them to do the tedious task of finding a fully vetted and qualified tutor. Beyond that, they are matching someone with your child out of a range of people. Plus, they are there if there is an issue with a tutor and/or if you need to transition tutors. If your child needs a tutor again in the future, the agency already has built the trust of your family!
I'd be aware of how much the agencies pay the tutor out of the money they collect. We are really proud of the fact that we also pay our tutors the highest of any agency! 😉
*Services provided by With a Twist Education Ltd.